The biggest esport initiative in Forza history has started. With over $250,000 in prizes up for grabs, the 2018 Forza Racing Championship season should provide plenty of close racing.
This week starts off with a pairing that should be familiar to regular FM7 players. If you've been hunting down Turn 10 employees recently, then consider it good practice. That's right: the first event is once again the Corvette C7.R at Sebring.
Currently, Laige once again sits on top of the leaderboards, with a 2:03.047 at the time of writing. He's coming off a win at the recent Invitational Event, and sure enough, plenty of other names from there are hot on his heels.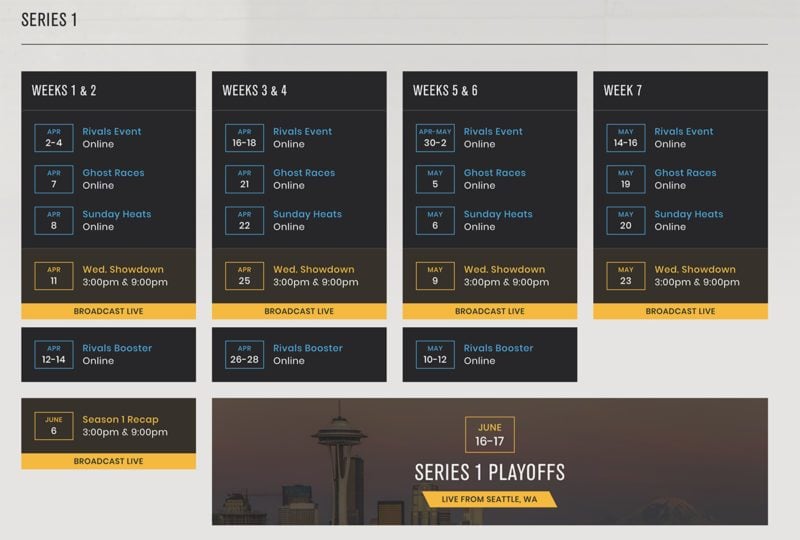 Schedule and Points
You'll want to put in a time at Sebring quickly. The Rivals event only runs until tomorrow, at which point Gfinity will sort players based on their final leaderboard times. If you crack the top 1000, you could be eligible for the weekend Ghost Races (and if you're really quick, the Sunday Heats), depending on region.
For players that don't make the weekend events, a Rivals Booster will be available 10 days after the first event. This offers players another opportunity to earn points, and the higher total, be it from the Ghost/Sunday combo or Boosters, will combine with their score from the first Rivals Event.
Have any questions regarding the ForzaRC format? You'll want to take a gander at the official handbook.
See more articles on Forza Racing Championship.