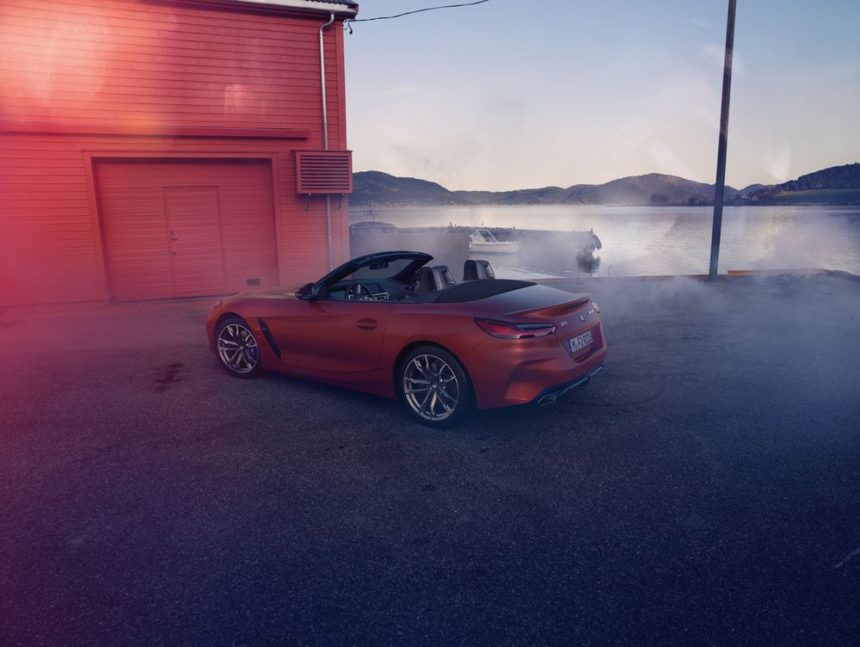 BMW has sprung another leak. Once again, super-secret images that haven't even appeared in press releases marked "Embargo" yet are turning up online.
In 2017, BMW had a bit of an issue with leaks. First it was forced to reveal the 8-Series Concept a day early when a good chunk of its images showed up on the internet. Then every one of the press shots for the Z4 Concept, ready for Pebble Beach, appeared the morning before the event.
This time, the leak centers on the production version of the Z4. The selection of images, first posted at Belgian car news site Autotijd, shows the final shape of the Z4, along with interior details.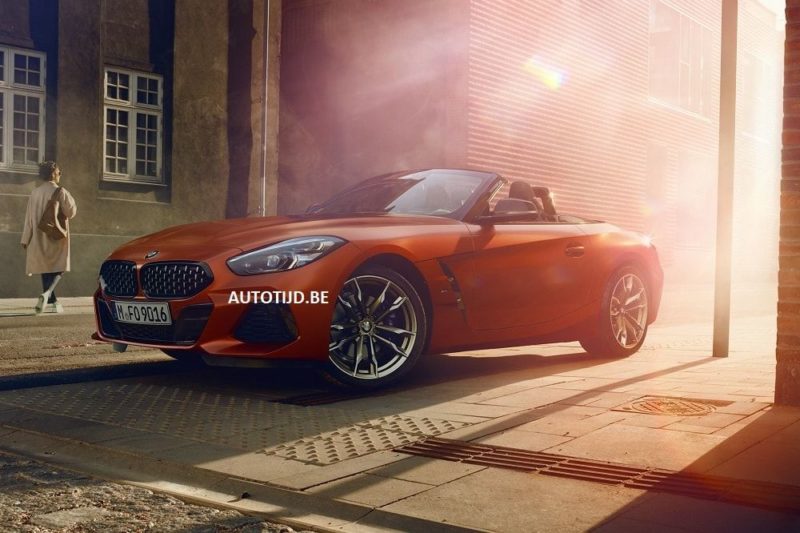 There's quite a few styling changes compared to the concept car from 12 months ago. Those lovely asymmetrical headrest buttresses are gone, replaced by conventional — but square — roll hoops. BMW has also redesigned much of the front end. The deep air dam and styling creases from the apex of the kidney grilles didn't make the cut. The headlights are more rounded and bulge up further into the hood.
Also deleted from the concept model are the huge ducktail spoiler and hockey stick tail lights. Again, BMW has opted for slightly toned down versions, with far more ordinary rear light clusters that look like they're straight from a 5-Series.
On the inside though there's relatively few changes. The steering wheel is a more standard item, but the virtual instrument cluster and majority of the screen and button layout carries right over from the concept. There's a few changes to the dash design on the passenger side, but otherwise it's rather similar — and pleasingly so.
We're also treated to an underhood shot. Unless BMW is throwing us off with the plastic engine cover, that looks like a classic straight six. The top-spec car at launch, the M40i, will pack a twin-turbo, three-liter six. That'll produce somewhere around 380hp outside Europe and, thanks to the regulations strangling hot hatches right now, only around 340hp in its home market.
In this initial pack of leaked images there's no shots of the car with the roof up. Rest assured that it'll be a simple, light fabric roof rather than the folding metal hard top of the previous car. It'll still be less leaky than BMW's press photograph server though.