The 86th 24 Hours of Le Mans is almost upon us. To celebrate, Toyota has taken its own GT86 and given it the Le Mans treatment.
Crafted by Toyota GB, these three sports cars take a page directly out of the Porsche playbook. The classic liveries celebrate nearly 30 years of the brand's Le Mans history, covering the "TS" era of prototypes.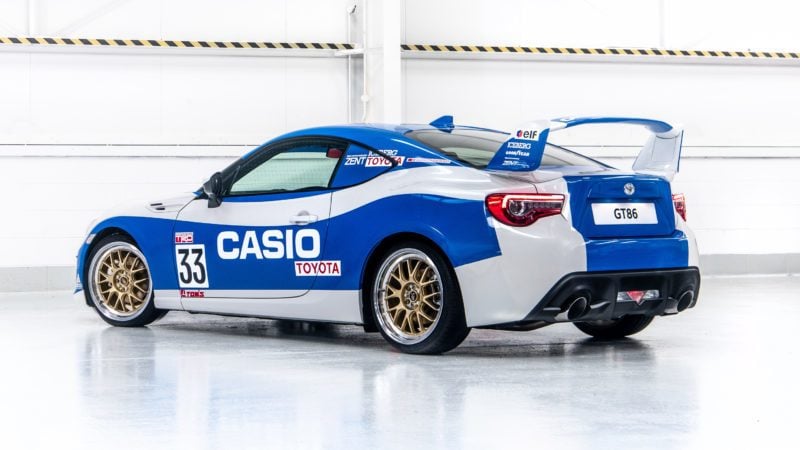 First on the list is the first generation car. The TS010 replaced Toyota's previous C/C-V range of Group C cars, and first competed at Le Mans in 1992. Although Toyota hasn't gone to the extent of covering up the rear tires of this 86, it still looks the part.
The original managed to score a second place in the 1992 event — Toyota's joint-best result to date. It also took home the All Japan Sports Prototype Championship titles that year. This 86 pays tribute to that car, sporting the Casio white and blue scheme.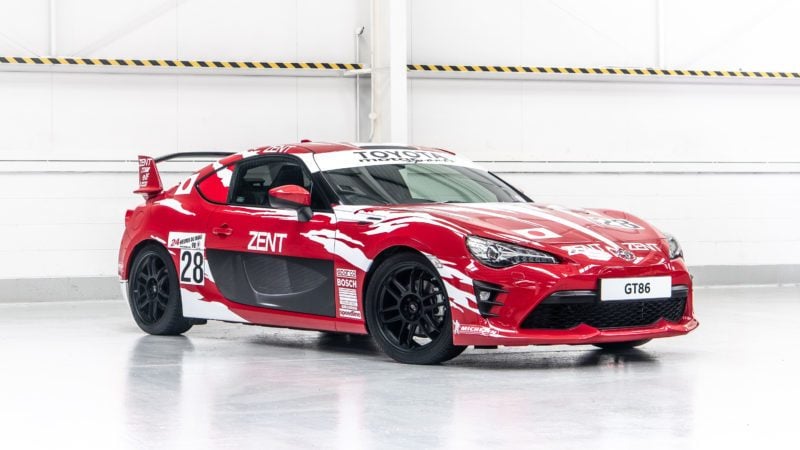 The second 86 conjures up images of the simply iconic TS020, or to some the "GT-One". With its Toyota Racing red color scheme and Zent branding, it's a throwback to 1998. Initially developed as a homologation special GT1 car, the GT-One's first attempt was blighted by misfortune. Despite setting the fastest lap and highest trap speeds, it could only reach ninth overall.
Toyota Motorsport adapted the car for the LMGTP rules the following year, and won its class. However it could — again — only finish second overall, denied a potential win by a heart-breaking final hour puncture.
The final 86 looks to the most recent entry from Toyota, the TS050. This hybrid race car brought in a new age for Toyota at Le Mans. With blistering qualifying times, it battled Porsche through the 2016 race. Ultimately it lost out with an even more heart-breaking final lap failure. This meant yet another second place.
An even more jinxed 2017 race followed, in which only two LMP1 cars even finished. One TS050 was one of them, but it ended up in eighth overall. This year will be the car's third race, and as the only full factory effort left, Toyota will be hoping to finally stand on the top step.
Each of the three cars sports not only a tribute wrap, but aero parts from Toyota's accessories catalog. If nothing else, the giant rear spoiler is a clear nod to the cars' famous inspirations.
If you want to catch the 24 Hours of Le Mans, racing starts next Saturday, June 16, and you'll be able to follow it live on GTPlanet.
More Posts On...