Toyota Gazoo Racing has issued a questionnaire to prospective customers for the new GR Super Sport, digging into their interests, intent and history of sports car ownership. The brief survey, originally revealed on Reddit, appears very much like a set of questions that will determine who'll be allowed to buy one of the $1m+ hypercars when they hit the showrooms.
If you're not familiar with the GR Super Sport, it is in essence a road going, top-class prototype race car. Built with the Le Mans Hypercar regulations in mind, the GR Super Sport is closely related to the retired TS050 LMP1-H and the new GR010 that replaces it. However, it doesn't have to conform to LMH restrictions, so — although not yet finalized — the GR Super Sport will pack something in the region of 1,000hp.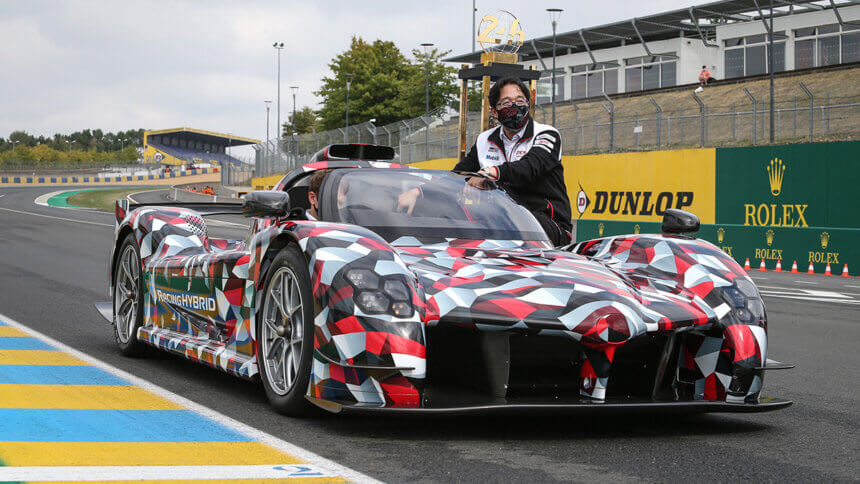 Although Toyota hasn't confirmed if the car's owners will face a selection process, it's a very familiar situation, right out of the limited-run supercar playbook. The most famous example of this is arguably the Ford GT, which saw Ford attempt to limit sales of the vehicle to those who would use it, and create contracts to prevent buyers from flipping the car for a profit to one of the unlucky potential owners that didn't meet the criteria. This didn't prove entirely successful, with some high profile cases where Ford tried to intervene in second-hand sales of the GT.
Whether this survey forms part of a selection process or not, the questions will also ring a bell. TGR wants to know how many "high performance sport cars" you own, and what they are, any you plan to buy, and how much you drive them — including how often you head to the race track. There's also questions about your interest in motorsports, along with your participation, and if you hold an international motorsports competition license.
Interestingly, the survey also brings up two of the highest value Toyotas you can own. There are two questions on whether you own or have ever owned a Toyota 2000GT or a Lexus LFA, rather suggesting that Toyota has interest in seeing the GR Super Sport in the hands of wealthy Toyota enthusiasts, in the same way that Ford did for Ford fans with the GT. The good news on that front is that if you fancy stacking the deck in your favor, new Lexus LFAs actually still come up from time to time.
Of course there are also questions on what piques your interest in the GR Super Sport and if you have any intention to buy one. You can see the survey here on the official Toyota website yourself, and even fill it in if you fancy your chances.
See more articles on Toyota.
More on Car Culture