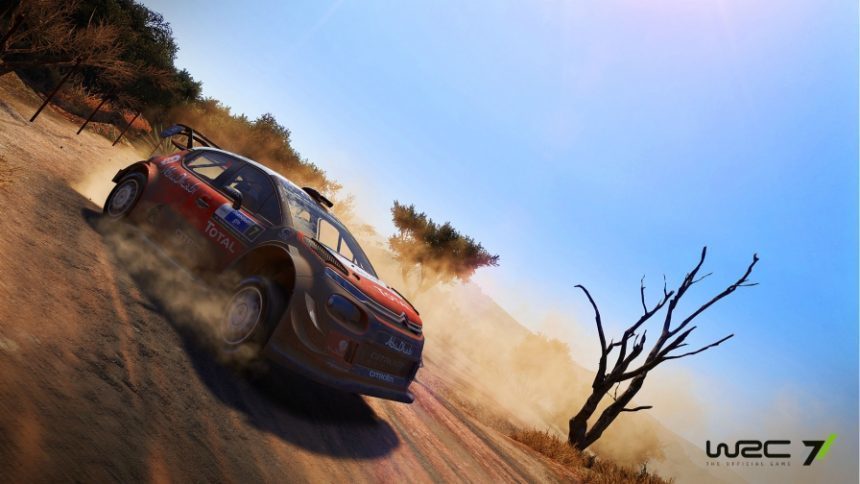 BigBen Interactive is getting ready for WRC 7's release this week. The latest trio of videos from the game show real-world Citroën works driver Stéphane Lefebvre running some of the game's varied locations.
The action starts in Argentina. With a landscape that wouldn't look out of place in Star Wars, the jagged rocks lining the circuit leave little room for error. Luckily, Lefebvre keeps his C3 pointed in the right direction. The track opens up after the first leg, though in some places, steep drops replace the sharp rocks. No easing up, then!
Next up is Corsica. The most noticeable aspect of this video is the slashing of the frame rate. While it isn't clear why the video is at 30fps, it nonetheless gives as a look at the island-based rally location. It's certainly a picturesque spot, with the sunset providing a warm glow. Watch the video here.
The final leg of the tour takes us to Sweden. Naturally, it's a very snowy Sweden, but Lefebvre seems nonplussed. Outside of a few hairpins, it's a fast stage, and the pro remains committed throughout. Much of the Swedish rally is unforgiving, with large ruts either side of the road ready to ruin your pace.
We'd be remiss if we didn't mention that these are only the normal stages found in WRC 7. The game will also introduce "Epic Stages", which will require around 20 minutes for completion.
WRC 7 launches this Friday, September 15, in Europe. Those in the Americas will have to wait until September 26. Last week, BigBen shared the details for those territories on its Twitter page:
This news confirms that yes, those in the Americas will still get a chance to drive Romain Dumas' 911 GT3 RGT. And, it will eventually be available later on, for those looking to pick up the game further down the line.
More Posts On...