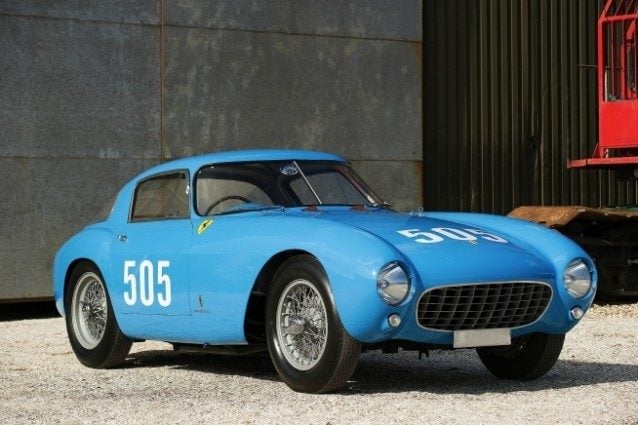 Each year at the prestigious Pebble Beach Concours d'Elegance, Kazunori Yamauchi personally selects a car at the show to be awarded the "Gran Turismo Trophy" and included in a future Gran Turismo title.
The Trophy is responsible for introducing several of GT5's most interesting cars, including the Lamborghini Miura P400 Bertone Prototype and Alfa Romeo TZ2.
This year's winner is a 1954 Ferrari 500 Mondial Pinin Farina Coupe, owned by Jon & Mary Shirley of Medina, Washington. According to UltimateCarPage, it's one of only two four-cylinder Mondial Coupes which were built to compete in the 1954 Tour de France automobile race, where the unusual blue color was popular for French cars at the time.
The 500 now joins the 2010 winner, a 1952 Abarth 1500 Biposto Coupe, and the 2011 winner, an asymmetric 1960 Plymouth XNR Ghia Roadster, as they await to be immortalized in upcoming Gran Turismo titles.
See more articles on Gran Turismo Trophy, Pebble Beach Concours d'Elegance, and Polyphony Digital.