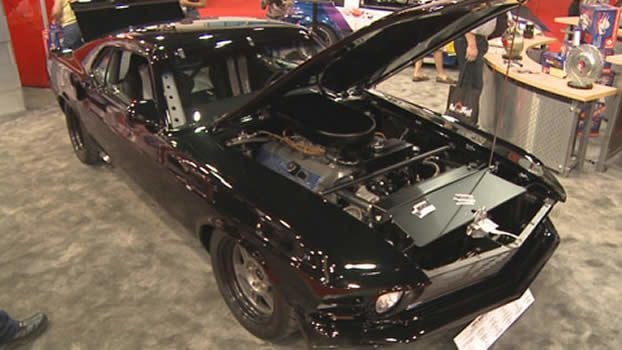 It's taken a surprisingly long amount of time for word on the latest GT Awards winner to get out, but IGN is first to break cover and confirm the winner: a 1970 Ford Mustang with a 427 SOHC "Cammer" engine. The car is a mean-yet-classy addition to Gran Turismo, carefully pieced together by Philip Koenen and Grand Touring Garage in Oregon for a "Hong Kong client" after a long search for the right body and engine. The powerplant is particularly special: considered one of the best Ford has ever built, it produces 616 hp at 7000 rpm and 515 lbs/ft of torque at 3800 rpm.
Other finalists included a Scion tC with a very, very interesting front-mounted wing, a Camaro SS stuffed with carbon fiber, and an upgraded, twin-turbo Lamborghini Gallardo LP560-4, though none were able to capture Yamauchi's attention like the 'Stang. Watch for it next spring in Gran Turismo 5!
UPDATE (Nov. 7):  New pictures of the other finalists and awards ceremony added to the gallery below.
More Posts On...
The original comments for this post are no longer available.