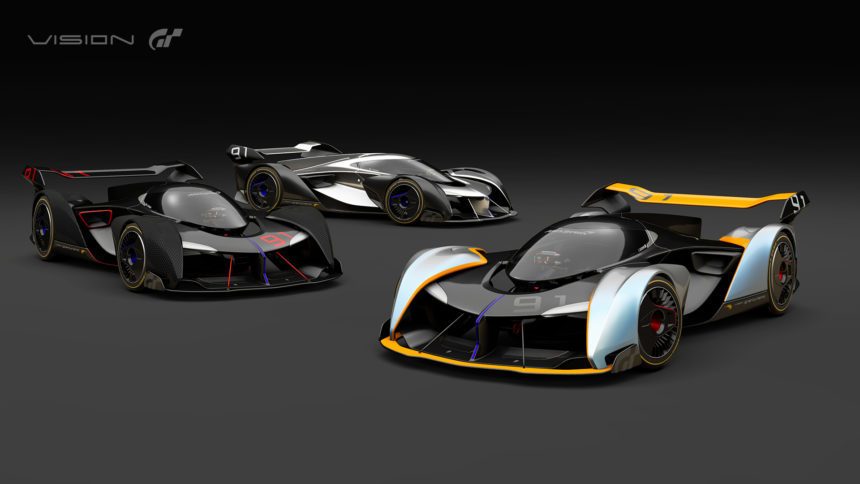 Gran Turismo veterans are no stranger to the Vision Gran Turismo project. Starting in GT6, the program gives car makers a platform to design vehicles without any limitations — not a bad way to celebrate 15 years of the franchise.
The project has given way to some radical designs since its inception, and the McLaren Ultimate is a prime example. A 4-liter twin-turbo V8 powers the rear wheels, with two high output electric motors up front. The result is a 1,134hp F1-inspired torpedo weighing in at 2,205lb. Those stats make even the real-world Senna GTR look tame.
Now UK-based Amalgam Collection is bringing the Vision GT to life, albeit in model form. As the only physical representation of the car, it has some big shoes to fill. It will be appropriately rare, with only 91 examples of the 1:8 scale model. Amalgam gifted the first example to Kazunori Yamauchi, leaving 90 for production.
The scale model has its own impressive set of numbers. Measuring in at 24in in length, it's going to take up a considerable amount of shelf space. Development time for the model comes in at just under 3,000 hours, with build time coming in at 330. Most impressive (read: terrifying) is the asking price of $7,440. Your eyes aren't deceiving you; this model costs as much as a used car.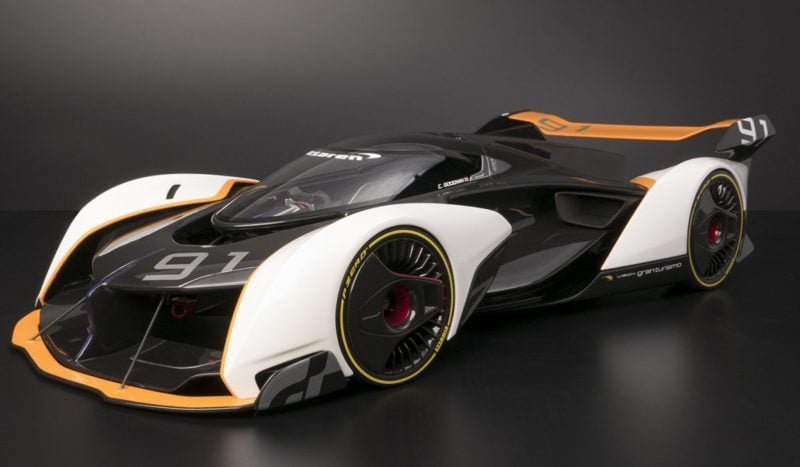 While such a price is nuts at face value, it isn't without merit for a hand-made collectible. The model may not feature moving parts, but the exterior and cockpit finishes are, in a word, perfect. Robert Melville and Alexandar Alexiev also helped with the model's development. The duo led the original project for the car's inclusion in GT Sport.
Adding on to that is the use of genuine carbon fiber and the original manufacturer colors. In layman's terms, the same kind of attention-to-detail Polyphony Digital and McLaren are known for — a perfect marriage then, it seems.
With only 90 models remaining, 30 of each of the three liveries will be available for general purchase. Like its virtual counterpart, the liveries include Performance, Noir de noir, and Ulterior Future. Accompanying each model will be three concept sketches, signed by Alexiev.
Each model comes with a numbered plaque, signed by Melville and Alexiev. You can have a look at the model here. One final note to potential buyers: there's a further $200 shipping cost. But we get the feeling that if you're considering a seven-grand model, that's probably a minor issue.
More Posts On...