With Assetto Corsa due to launch this month, the official Assetto Corsa Youtube channel has uploaded the above video to highlight what those on controller can expect against those with a dedicated steering wheel in terms of car control. Due to the PC-centric development approach that many sims have these days, the handling on controller has become an important metric when players factor in if they should purchase a game.
At GTPlanet, we praised DiRT Rally for being very good on controller. Project CARS didn't fare so well, with player complaints about how difficult the default controller settings were to deal with when the game launched last year. Assetto Corsa looks to mimic DiRT's success with a smooth driving experience out of the box as shown in the video above.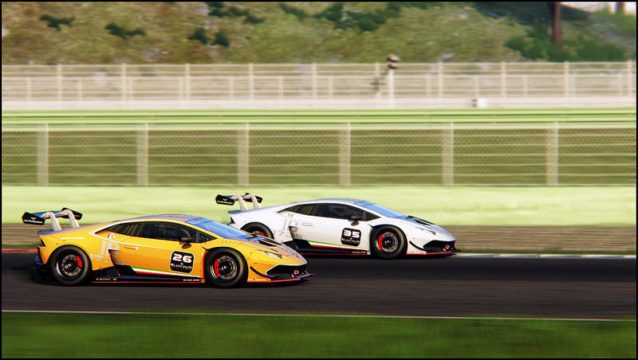 The video shows off Circuit de Spa-Francorchamps in the striking Lamborghini Huracan GT3 running on the PS4 version of the game. Immediately obvious, the controller video does seem more twitchy but not to a degree which raises concern, the level of control achievable on wheel will probably never be 100% replicated on analogue sticks. In general, it looks like those playing on controller will not suffer from the game feeling unplayable in such an in-depth simulation — it doesn't even seem like there's a huge disadvantage to playing on controller. It should be noted that the description of the video doesn't note which driving aids (if any) have been activated for either the wheel or controller, so it's worth factoring this in.
Kunos Simulazioni's Assetto Corsa arrives on PS4 and Xbox One 26th August 2016.
More Posts On...
The original comments for this post are no longer available.