The emotional investment toward Assetto Corsa now that we're just over a month away from the console release is almost palpable, and with good reason: console-goers have plenty to look forward as many of those currently enjoying the game on PC will surely attest.
Naturally, buzz grows in a number of ways and the last time there was an Assetto Corsa vs. Real Life video, it placed Kunos' own Aristotelis Vasilakos behind the wheel of an Alfa Romeo 4C. The intention being to display just how well the game looks (and feels) when compared to the real deal.
Kunos is revisiting the idea, and Aristotelis is once again behind the wheel of a car to prove the worth of the forthcoming console racer, this time in an Audi S1. The video shows an interesting parity between the Audi's virtual and physical counterparts, even down to the car's relative mild-mannered behavior and tendency to understeer.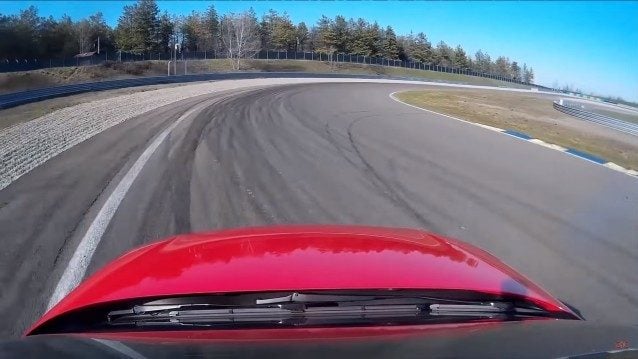 The action is kicked into another gear once Aristotelis realizes that while the S1 might appear to be a mild-mannered hatchback, the reality may be anything but – perhaps even hiding a bit of rally spirit beneath it all. Initiating a series of Scandinavian flicks, the car suddenly springs about with a new lease on life; and the behavior between the real-life track action and that of the simulator are virtually identical.
As was the case in the previous video, if you were looking forward to trying this for yourself when the game releases to console in June you won't be able to, as the Modena Circuit is currently a mod and won't be included in the base game.
Remember to stop by our dedicated Assetto Corsa section to have a look at what awaits you!
See more articles on AC vs Reality, Assetto Corsa, Audi, and Comparison.