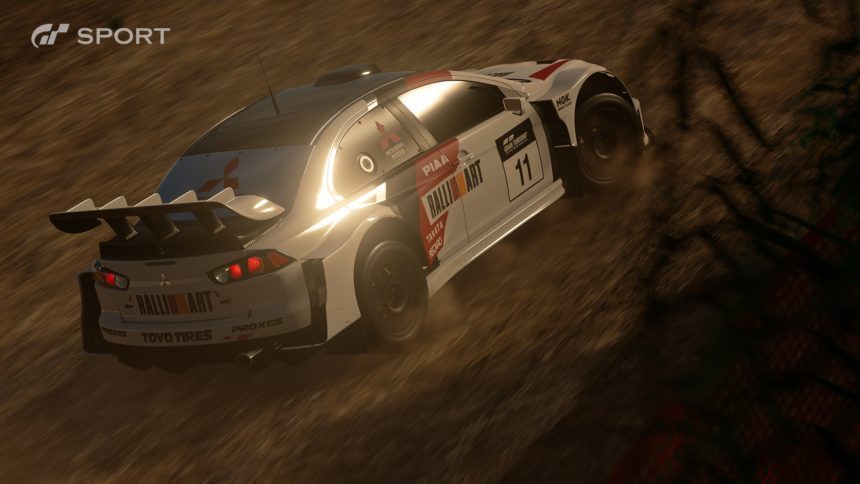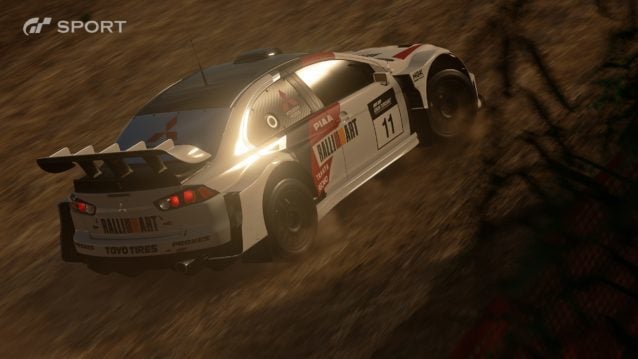 There's never too much of a good thing and we're continuing to use that mantra as we bring you even more direct gameplay footage from 2017's upcoming GT Sport. We've had a look at the Nürburgring, Tokyo Expressway and Brands Hatch so far but this latest video takes us down and dirty at Fisherman's Ranch.
Jordan had a hands-on with GT Sport's rally offering earlier this year and was suitably impressed with the track, calling it a 'nice diversion' to the focus on high-speed competitive track racing found throughout the majority of the game. The first of today's clips features the recently-unveiled Ford Focus Gr.B Rally Car taking on a Scooby WRX in an intense 1v1 battle.
Although we've seen the track before, the replay angles go a long way to illustrate the severe incline changes racers will face on track alongside some fun-looking jumps. It isn't traditional rally as we know it but a GT-flavored fantasy match-up that should prove a good challenge for those looking for something different.
Our second clip shows an old rivalry reborn: the Subaru WRX versus the Mitsubishi Lancer Evolution. Paying particular attention to the sweeping corners and the camber you'll face on them, the clip doesn't allow the cars to get too close but you can tell there will be plenty of highly contested overtaking spots to take advantage of. Bask in the 1080p 60fps glory you'll be able to experience next year.
If you're under the impression that concludes our direct footage gameplay blowout, you're wrong. Later on today we'll have even more clips to share from Polyphony Digital and GT Sport!
More Posts On...