There's a new update coming for DIRT 5 next week, bringing along the latest paid DLC pack and some new content for all players to enjoy for free.
When the update lands on all platforms on February 22, players will get access to an entire new Playgrounds venue. This is set in the Italy location, with its characteristic marble mines, and unlike the Arizona and South African venues it won't be a flat patch of dirt inside an arena. The Italy Playground is in a closed area of the mine, and features a split level floor, allowing players to build around the steep transition between the two.
In addition there's new Playgrounds content. The "Junkyard Playgrounds Pack" is also free to all players, and adds more than 20 new objects for you to sprinkle around your course. These new objects are all based around a scrap yard theme, featuring crushed cars, white goods, and even a large scrap metal dinosaur.
There's new livery options for three of the game's iconic golden age rally cars too. The Ford RS200, Ford Escort RS Cosworth, and the Peugeot 205 T16 Evo 2 all gain new liveries, specific to those machines.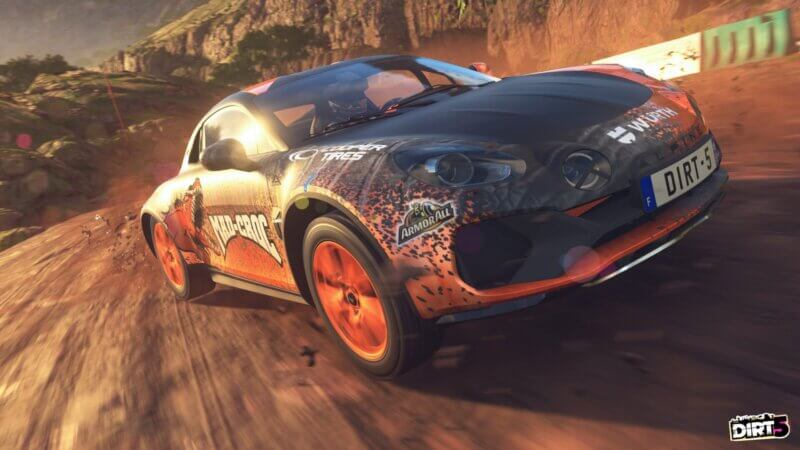 This update also sees the debut of the Energy Content pack, which brings four new cars and an expansion to the career mode. The pack adds the Alpine A110 Sports X, Chevrolet Silverado 1500, GMC Sierra Pre-Runner, and Porsche Taycan Turbo S to the game's roster of cars, which you can use in any of the game modes.
That includes Career mode, with 25 new events added that highlight these vehicles. You'll also find two new sponsors to race for, and a selection of new career customization rewards.
The Energy Content Pack comes without charge for those who have the Amplified Edition of DIRT 5, or the Year One upgrade. If you wish to buy it separately, it comes in at $12.49 (£9.99/€11.49).
Of course the update itself also brings further changes, including bug fixes, along with some alterations based on community feedback. At present, Codemasters hasn't gone into too much detail on this, but does mention that there'll be an increase to the game level cap.
See more articles on DIRT 5 DLC.