The next update to DIRT 5 is just around the corner, and the team at Codemasters is describing it as the game's "biggest ever". There's certainly a slew of new content — some free to all users, some paid — arriving when the update lands on July 20.
Known as Update 5.00, the patch will add new circuits to the game for the first time, with two new courses and reverse versions, set in the Brazil location.
The tracks, called Sao Conrado and Rio Seafront, are both Land Rush courses which take in the mud of the rainforests and the sandy Atlantic beaches. They'll be available for all players in arcade mode and online lobbies.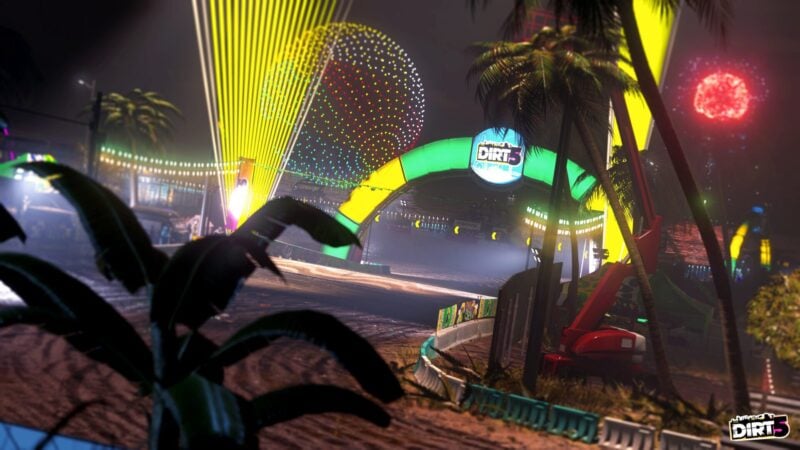 Also free to all players is the "Parts Unknown" Playgrounds Update. This brings a bundle of more than 20 new objects to use in your Playgrounds, inspired by the classic 1950s era of science fiction. There's also a special "Area 51" location option that adds a sci-fi backdrop.
Finally, all players will be able to select more new real-world liveries for the BMW M2 Competition, Citroen C3 R5, Fiat Abarth 124 Rally, Porsche 911 RGT, and Porsche Cayenne Transsyberia.
In addition to the freebies there's a new DLC pack, available as an add-on purchase, or included in the Amplified/Year One Editions. It's called the Super Size Content Pack, and it brings four new vehicles, a Career mode expansion, and new sponsors.
The pack adds the Bentley Continental GT Ice Race Car to the Rally GT class, and the Volkswagen Atlas Cross Sport Baja Concept to Cross Raid. There's a second Rock Bouncer, in the shape of the Armada Rock Racer, and then there's a Tank: the Rezvani Tank.
Super Size also adds 27 new events to the Career mode, with a new chapter. These will feature the new vehicles and the new tracks, and there's new stickers, lanyards, and livery patterns too, as well as the unusual addition of famous triangular chocolate manufacturer Toblerone as a sponsor.
In addition, DIRT 5 will benefit from further technical changes, which haven't yet been specified, along with new ways to earn rewards in Playgrounds for maps that are most played and most liked by the community.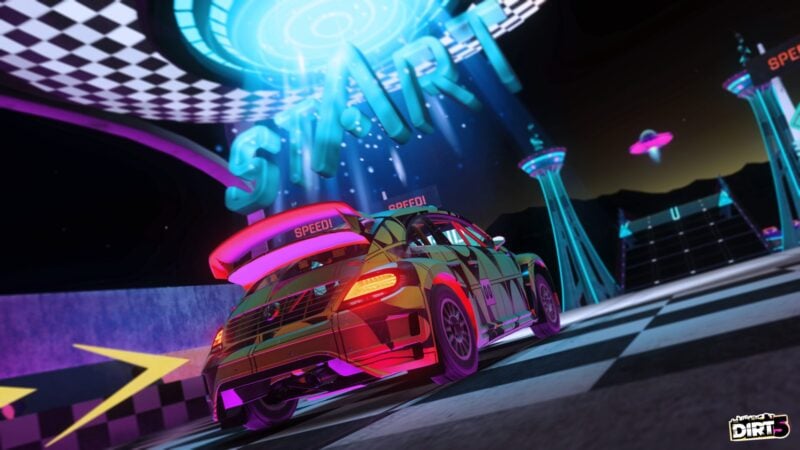 There's also a significant development in Update 5.00 for PlayStation 5 owners. The update will add full support for the console's DualSense controller, bringing full haptics and adaptive triggers to enhance the driving experience. Codemasters also notes it has improved the 3D audio on the console too.
Update 5.00 and the associated packs will be available on July 20 across PC, PlayStation 4/5, and Xbox One/Series, with the Google Stadia version to follow at a later date. Codemasters hasn't revealed pricing for the Super Size Content pack just yet, but it will be available at no additional cost for Amplified Edition and Year One Edition players.