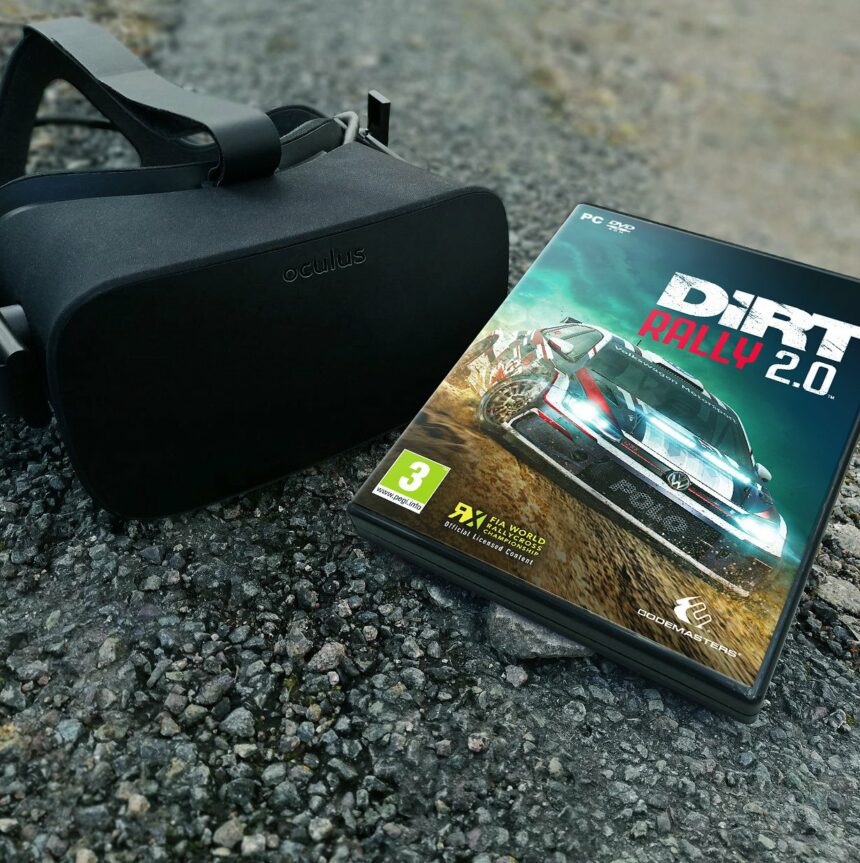 We're 18 days from the release of DiRT Rally 2.0. While players count the days, there's something else to look forward to: VR support.
Last October, we relayed the bad news that DR2 wouldn't support VR right out of the gate. Yet, community manager Christina McGrath didn't rule out its inclusion in the future, remarking if demand were high enough, the team would "explore the possibility" after launch.
It was a bitter pill to swallow for VR enthusiasts, no doubt. While VR is still a niche aspect of the hobby, support continues to grow. That's what makes today's news so good to hear as we head into the release window: Codemasters heard your voices loud and clear.
The official DiRT Twitter page confirmed VR support for the game, coming this summer. This is where things get a little, and pardon the pun, muddy. The Tweet only makes mention of Oculus, with the Rift beside the game.
We heard you. @Oculus heard you. DiRT Rally 2.0 + Oculus = this summer… #RisetotheChallenge pic.twitter.com/ZYefrplGL2

— DiRT (@dirtgame) February 8, 2019
There aren't any other specifics at the moment but it's safe to assume PlayStation VR will make the cut as well. For what it's worth, VR support made its way to the original game more than a year after launch. 4-7 months after DR2 hits the gravel is a considerable turnover.
PC players were the first in line with a 10GB update in July 2016. PlayStation players had to wait a bit longer as PS VR support didn't arrive until February 2017.
While we doubt PS4 players will wait nearly a year this time around, we can't be certain. Stay tuned for more as it becomes available.
More Posts On...