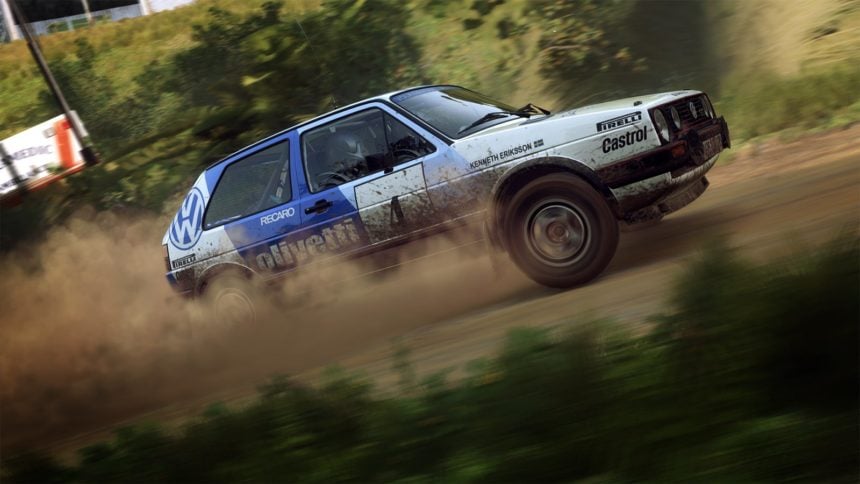 Rally driving is all about adaptability. Codemasters is looking to bake that into the upcoming DiRT Rally 2.0 with tracks that will be different depending on where you are in the starting order.
Shortly after the game's reveal last week, Codies hosted a first-look event in London. In addition to the media, real-world rally driver and advisor Jon Armstrong was on hand. With his experience, Armstrong was able to shine a light on what the team has improved on over the original game.
"We've really focused on the tire model," Armstrong told Team VVV, "and how that interacts with the surfaces." New to the series is the option to select different tire compounds, expanding the strategy aspect. Compounding that is dynamic track surfaces. Argentina's hard enough to master on its own; in 2.0, players will have to contend with the effects other cars have on the rally. Armstrong explains:
"We've also got stage degradation, which means depending on where you run, the stage will evolve. If you're starting first on the road, you're gonna expect a lot of loose gravel. And then in sort of tenth place starting on the road you're going to have a sweeped surface which is probably optimal. And then lower down the ranks it's going to get really rough with ruts so it's all about strategy as well."
Luckily, players won't be hung out to dry with the new compounds and rutted stages. Like the excellent F1 2018, Rally 2.0 will feature a pre-race guide to nudge players towards the best options for the task at hand.
DiRT Rally 2.0 launches — without VR — February 26, 2019 on PlayStation 4, Xbox One, and PC. Stay tuned for more news on the game.