ESPN has produced a special report on 2011 GT Academy champion Jann Mardenborough, which premiered during Sunday's broadcast of SportsCenter. Even though most GTPlanet readers will be very familiar with Jann's story, it's a beautifully produced video that even his most ardent followers will learn something from, and you should definitely go watch it.
The real news, however, dropped after the feature aired, as the SportsCenter host chatted with one of the producers and narrator, Tom Rinaldi. While answering a question about Jann's future, Tom interjected that, "by the way, GT Academy is opening in 2017 for anybody out there who wants to give it a go."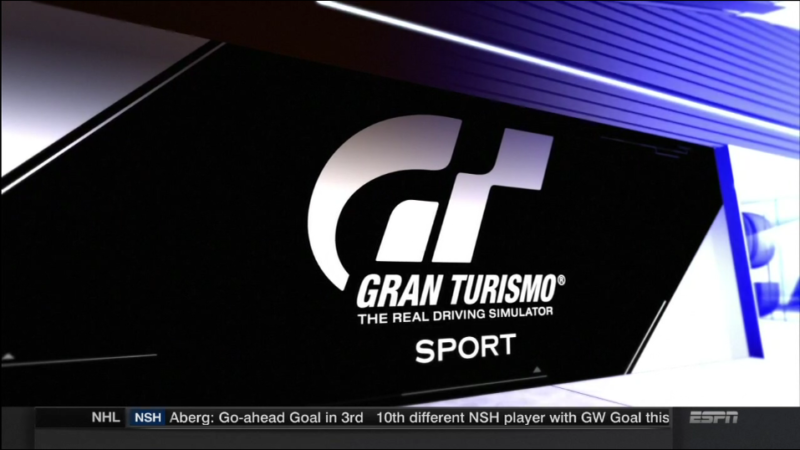 First of all, it's great to hear that GT Academy is set to return. After a significantly downscaled 2016 competition — hosted with little fanfare and open only to players in Australia, Southeast Asia, Mexico, and North Africa — there have been some legitimate concerns about the program's future.
Despite this confirmation, it still raises more questions than it answers. Does the fact that ESPN — an American TV network — broke the news suggest GT Academy's return to the United States? What about Europe? Does this offer us any clues for Gran Turismo Sport's release date? Perhaps we should expect a competition with live-event qualifiers, or a free, stand-alone GT Academy "demo" as we have seen in years past?
Fortunately, we might not have to wait long for official announcements. The largest gaming event of the year, E3, is just three weeks away. We are expecting Gran Turismo news from the show, and already have some time booked with series creator Kazunori Yamauchi. Buckle up, it looks like June is going to be a very busy month around here!
See more articles on Jann Mardenborough.