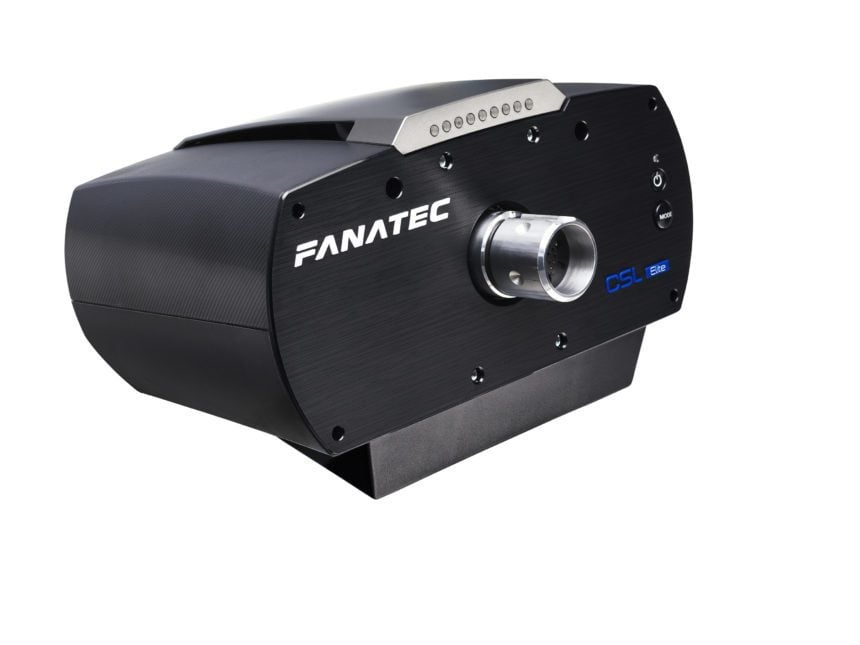 Just in time for the new-product onslaught that is E3 2018, Fanatec has announced its latest offering. While the CSL Elite Wheel Base + isn't exactly a new product, sim racers should find it a most-welcome one.
After releasing its dedicated PS4 wheel last year (check out our review here), Fanatec is now offering the base solo. This allows drivers to pick and choose their wheel. Why does this matter? Because pairing the Elite PS4 base with any of Fanatec's other wheels makes the base Xbox compatible as well. Native tri-platform support is sadly still a rarity in sim racing — DriveHub offers an unofficial approach — making this the Fanatec ecosystem's USP.
Drivers looking for that great-feeling leather/suede wheel can still get it, as it's exclusive to the original package. But if you've been looking to build a setup with max compatibility, or fancy one of Fanatec's other rims (like the very trick McLaren GT3 wheel), you can craft the right package for your needs more efficiently.
The CSL Elite Wheel Base + is now available exclusively from Fanatec's web shop:
More Posts On...