There's only a single event left on the 2021 FIA Certified Gran Turismo Online Championship calendar, with the Nations Cup coming to our screens today.
The four races planned for the event look to not only round out the 2021 calendar, but Gran Turismo Sport's time as the official esports platform for the series, with Gran Turismo 7 arriving on March 4 ahead of the likely start of the 2022 calendar.
It's set to be a pretty spectacular send-off for both, if the action we've already seen this weekend in the Toyota GR GT Cup and the Manufacturer Series is anything to go by, and there's an extra factor by way of World Series points.
Across the course of 2021, players have raced in up to five events, accumulating points for their performances in each, with a maximum of 22 available. These will carry through to the final and be added to the points drivers pick up there. Each semi-final carries a maximum of 12 points, with the final worth up to 24. That may mean, as with last year, that the winner on the day is not the overall champion.
To start with, the 32 qualified drivers — 16 from the mid-season Showdown, and 16 from Online Stage 2 — will split into regional groups. We'll see the 10 Asia-Oceania drivers racing for five spots in the final, followed by the 13 EMEA drivers, who fight for six places. Finally it'll be the Americas drivers, with the nine participants aiming for one of five berths.
The full schedule is as follows:
Asia-Oceania Semi-Final: Mazda Roadster TC – Mount Panorama – 10 laps – Racing Hard
EMEA Semi-Final: F1500T-A – Autodromo Nazionale Monza/No Chicane – 15 laps – Racing Medium/Hard
Americas Semi-Final: Ford GT 2017 – Blue Moon Bay Infield A – 17 laps – Racing Medium/Hard
Grand Final: Ford GT Spec II Test Car – Dragon Trail Seaside – 22 laps – Racing Soft/Medium/Hard
Leading the way on points heading into the final is Italy's Valerio Gallo. He's been pretty dominant this season, taking 18 points, with three wins, as well as winning the Olympic title, and will naturally start as favorite.
His nearest rival is Jose Serrano. The Spaniard has been nipping at Gallo's heels all season but particularly in the more recent events, and while he's six points behind before the wheels turn in anger that's a gap that could soon vanish.
Ryota Kokubun is third in the table with his ten points all coming from winning the World Series Showdown. He's gone better in the Manufacturer Series all season, but he does have two World Tour wins to his name in previous years and the Showdown proved he has the pace to be right up there at the end.
Last season's champion, Takuma Miyazono, has a lot of work to do if he wants to retain his title, with just four points. Unlike his European rivals though, he can't take points from Gallo in the semi-finals so will likely have to beat him on-track in the final and by a good margin.
A third Japanese driver faces more of an outside chance of victory, but Tomoaki Yamanaka has come on form at the right time. Yamanaka took his first Toyota GR GT Cup title on Friday and won his race on the way to a championship win for Toyota on Saturday. Going for the Miyazono-like hat-trick might be a bridge too far, but we won't rule it out.
Other drivers to keep an eye on include Coque Lopez, who's had some excellent consistency — winning his own stage in the Toyota Manufacturer Series triumph — and Patrik Blazsan. The Hungarian was championship points leader going into the Showdown, but had a dreadful race and didn't make the final or the second half of the season as a result.
We do have some other big-name drivers returning too, including Giorgio Mangano, Baptiste Beauvois, Daniel Solis, Jonathan Wong, and Randall Haywood.
This last FIA final using GT Sport will get underway at 1400 UTC today, Sunday December 5, and you can catch it all below.
Non-English Streams
Competitors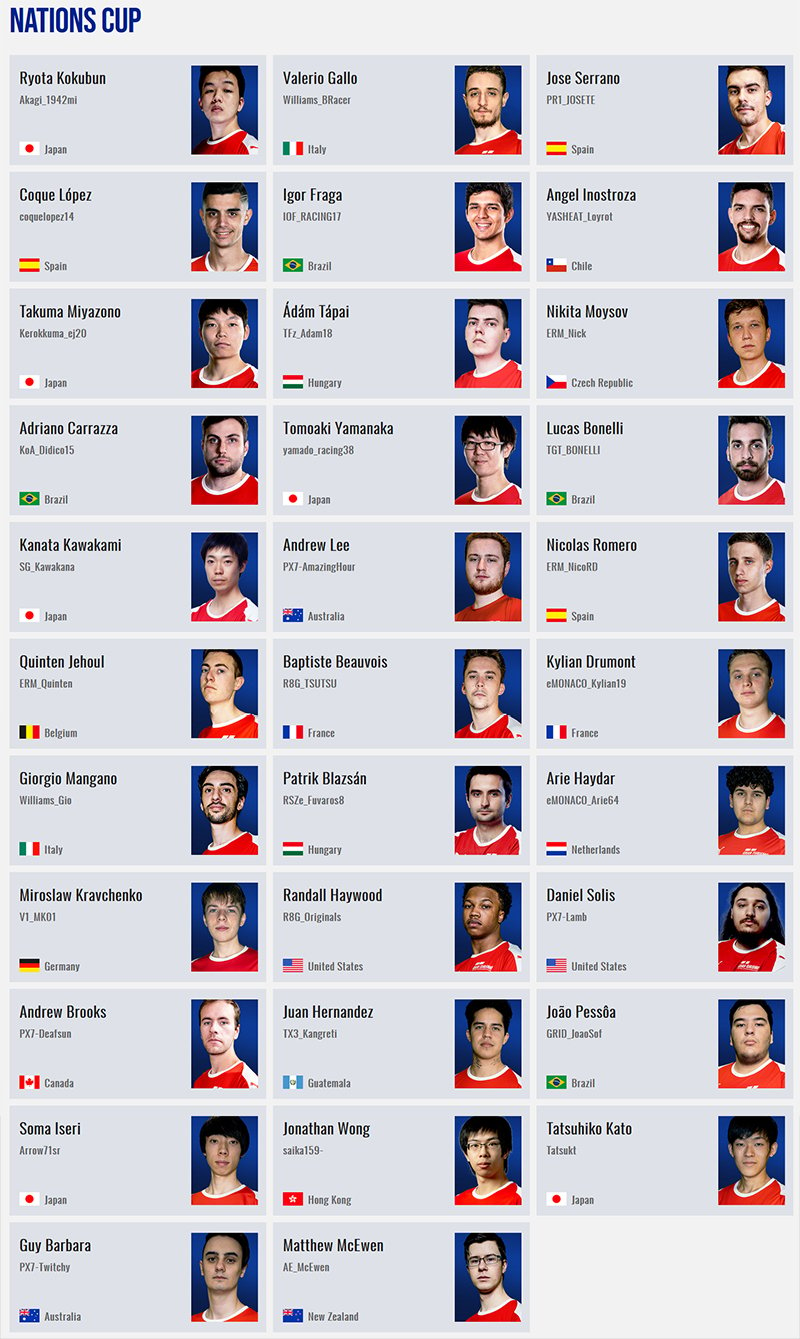 See more articles on 2021 FIA GT Championship and 2021 FIA GT Championship World Final.