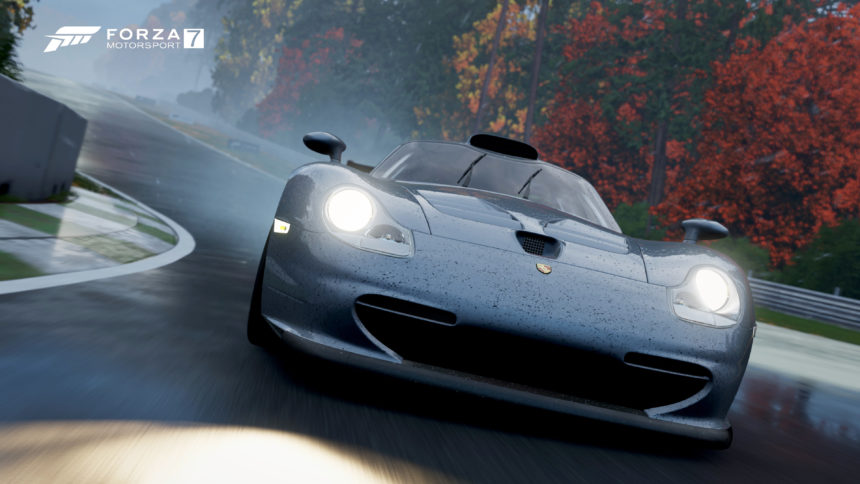 We're into the final month of the year now. With a new week comes a new Forza Motorsport 7 Photo Mode Competition. Read on for all the details on this week's theme, as well as the latest poll.
PMC 04 Poll Now Open
Last week's theme was all about the new feature track of FM7: the Dubai circuit. To spice things up, car selection was limited to Jaguars. Now's the time to pick the winner, so follow the link below to cast your vote.
Vote for the GTPlanet FM7 PMC 04 right here!
This Week's Theme
We're getting specific this week, as JPinto has limited shutterbugs to a one-make race of sorts. We hope you like Texas at night, specifically with a modernish hot hatch:
"Well, I think one of the best ways to test photography skills is to give everybody the same tools and see what they can do with them. So I propose to narrow things up a bit, by suggesting the following: COTA at night in the Vauxhall Astra VXR. I think it can make quite an interesting challenge, anyone can choose any section of the track, any action (stopped, full speed, turning, drifting…), and any camera adjustments they want, but locking up everything else means a bit of thinking to squeeze the best out of it. And yes, nightime and car are on purpose, not the most popular choices for making pics, but I believe very nice things can come out of this one!"
CARS: 2006 Vauxhall Astra VXR
LIVERIES: Any
LOCATIONS: Circuit of the Americas
UNIQUE RESTRICTIONS: Night time only
How To Enter
Want to enter any of the GTPlanet Photo Mode Competitions? You'll need to become a member of our forums first — you can sign up here.
Next, you'll want to submit your image. Here's a step-by-step guide on how to get your image ready for the submission. Once you've done that, post the FINAL ENTRY in this week's associated forum thread. That's it!
Competition Rules
For the full list of competition rules, click right here. If you have any questions, don't hesitate to send me a message.
Deadline
December 13, 2017
More Posts On...