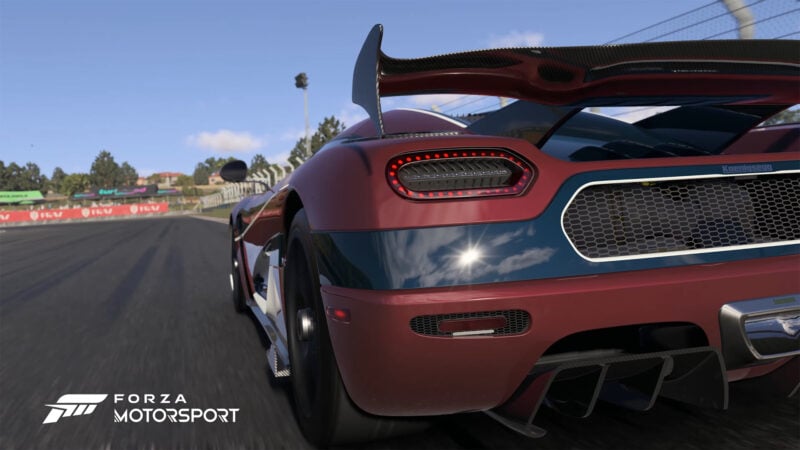 With just under four weeks to go until Forza Motorsport hits shelves (and Game Pass), Turn 10 has been releasing information on what content players can expect at launch.
At time of writing, that includes around 90% of the roughly 500 cars and all 20 of the game's circuit locations planned for October 10 — or October 5 if you have early access through the Premium benefits.
T10 already revealed that five of these 20 locations will be new to the series and, as of the most recent Forza Monthly stream, we've been able to have a good look at all five. Two are new real-world locations, with three new original creations for the title.
Here's a round-up of the brand new locations Forza Motorsport players can race around when the game launches — and you can find all the latest information on the game in our comprehensive Forza Motorsport Guide!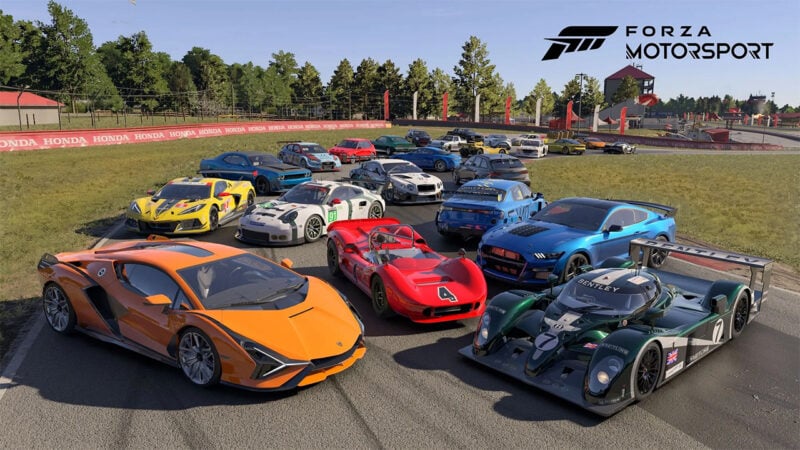 Mid-Ohio Sports Car Course
This track was sneakily revealed in the Xbox/Bethesda Developer_Direct show back in January 2023, and slightly more overtly shown in June's Xbox Showcase through the image above.
A 13-turn, 2.26-mile road course, Mid-Ohio is well known for its fast back straight and some pretty rapid elevation changes — notably the sudden crest onto Thunder Valley. It's hosted top-level American motorsport, including IndyCar and IMSA's prototype racers, since it opened in 1962.
Kyalami Grand Prix Circuit
A former host of Formula One, Kyalami is the premier racetrack in the entire continent of Africa and sees regular use in GT3 racing as part of the Intercontinental GT Challenge. Indeed F1 has been mooted for a return to Kyalami in recent years, and the FIA World Endurance Championship could also include the circuit on its calendar.
It's quite a complicated circuit, officially packing in 16 corners to its 2.81-mile length, and with some names that sound like they could have been made up by fans: Barbecue, Cheetah, Sunset, and The Crocodiles among them.
Eaglerock Speedway
Sneaked into the June Showcase but confirmed only in early August, Eaglerock Speedway is a new fictional, short-track oval circuit.
The track comes in at almost exactly a mile in length, and consists of two short straights and two banked corners. However we can also see on the track map a very odd and very sharp V-shaped kink on the back stretch, which could suggest an alternative layout.
Circuit Hakone
Another new original circuit, but one that appears to be slightly more complex, Circuit Hakone was actually one of the earliest Forza Motorsport courses to be revealed back in June 2022.
Up until the most recent stream we'd only seen glimpses of it, and while T10 has yet to treat the track to its own video reveal we have now seen the full layout as part of the tutorial gameplay video shown in that stream (cued up to the appropriate timestamp above).
Without a proper reveal it's difficult to give a specific length for the circuit, but it appears to be very similar to a lightly stretched, 1980s layout of Fuji Speedway, only with the pits located at 300R and distinctly modern features. There's nine turns (and some evidence of alternate layouts) and we'd estimate it at 2.6 miles in length.
Grand Oak Raceway
Revealed only in the past few days, Grand Oak Raceway is another original creation and comprises a 2.32-mile loop with seven turns. Again though it's worth noting what appears to be an alternative layout on the track map, cutting between the entry to turn two and the entry to turn five.
Shown with the Formula Mazda car — an open-wheeler broadly equivalent to, if a little quicker than, a Formula Ford — Grand Oak appears relatively compact and best suited to street and low-power race cars, with some interesting elevation changes. It could well be a drifter's paradise, although of course FM won't have a dedicated drift mode at launch.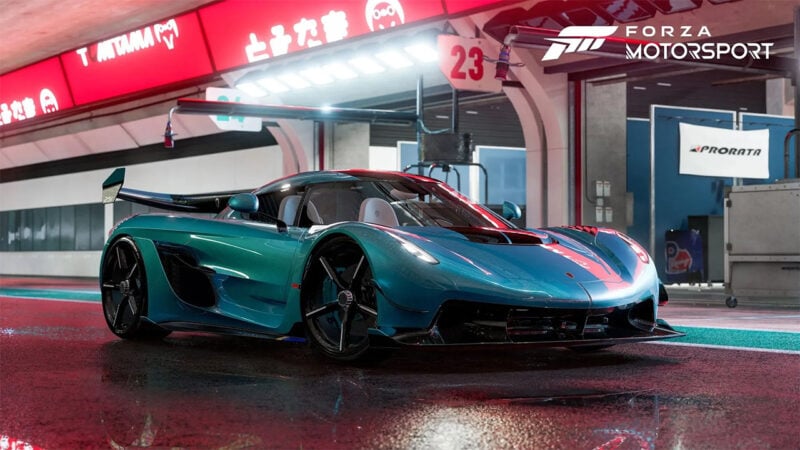 While these are the only entirely new circuit locations revealed so far, this may not be the limit of the new circuit content coming at launch.
For example, we're expecting many of the circuits to have multiple layouts. Forza Motorsport creative director Chris Esaki has already teased a vintage layout of the WeatherTech Raceway Laguna Seca circuit, and we've seen a short version of Grand Oak Raceway, so it remains to be seen what other courses will receive a similar treatment.
For all the latest information on Forza Motorsport, don't forget to check out our comprehensive Forza Motorsport Guide!