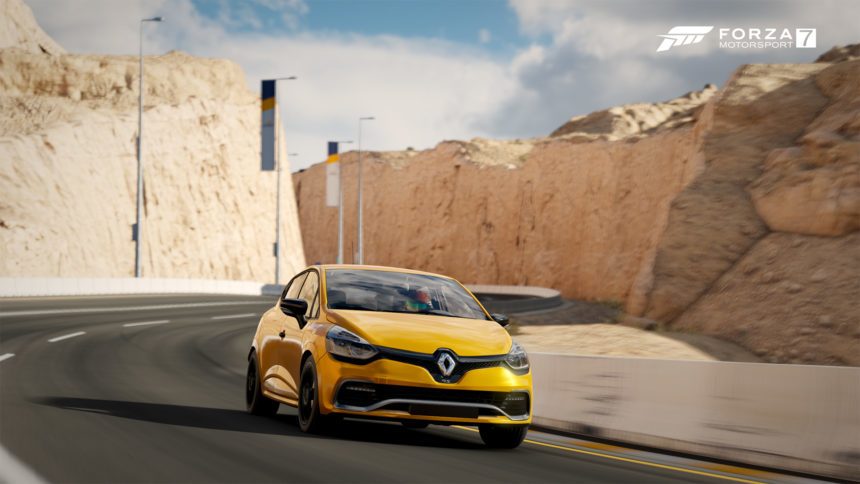 Another weekly refresh for the Specialty Dealer in Forza 7 sees a new lineup of vehicles. Continuing the trend of the past three weeks, two all-new cars feature in the lineup.
Married to a returning hypercar, you'll like what's in store for the week. With that in mind, let's take a closer look at this week's combo.
Specialty Dealer Lineup: June 13
1977 Ford Escort RS1800 (Common +66; 39,100cr)
2012 Pagani Huayra (Legendary +2,750; 1,610,000cr)
2013 Renault Clio RS 200 (Common +44; 25,875cr)
First in the lineup is the 1977 Ford Escort RS1800 sport compact. Veterans will know the car inside and out as it debuted as add-on content for Forza Motorsport 4. This is quite the opportunity to own a tried and true rally legend.
The RS1800 has a laundry list of victories in the discipline. It outright dominated the RAC (Royal Automobile Club) Rally for five years straight, 1975-1979. It even claimed two World Rally Championship wins in 1979 and 1981. That's to say nothing of the dozens of individual rally wins throughout 1977 in the WRC. It also dominated the British Rally Championship from 1975-1978, and once more in 1980.
In production form, the 1.8-liter inline-4 bears a modest 115hp driving the rear wheels. Weighing in at 1,986lb the Escort is no laughing matter when put to the track. This is one mean Escort deserving of its reverence.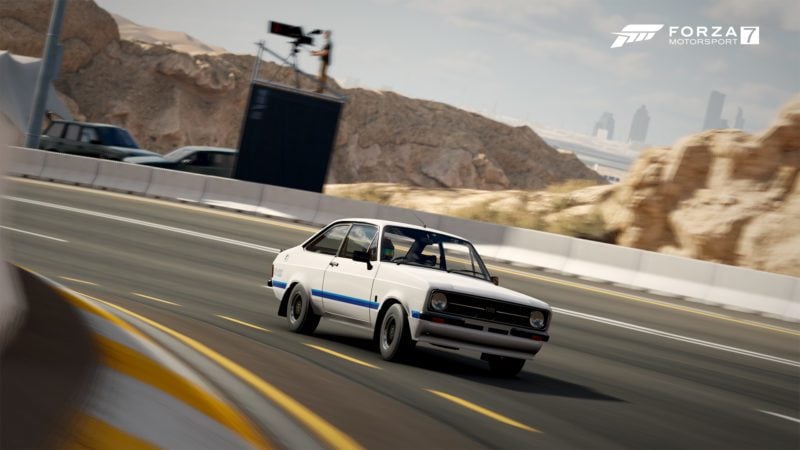 Next up is the successor to the Zonda, the Pagani Huayra. Without question the fastest, most expensive car of the week, the stats speak volumes. A 6.0-liter bi-turbo Mercedes-AMG V12 engine sends 720hp to the rear wheels. 0-60mph takes a cool 2.8 seconds and it will go on to its top speed of 238mph.
Moreover, the Huayra costs more than 20-times that of the RS1800 and RS 200 combined. Are you getting more than 20-times the car in exchange? Take it to the track and find out for yourself.
Finally, there's the 2013 Renault Clio RS 200. Renault debuted the Clio's sportiest version at the 2012 Paris Motor Show. The snappy hot-hatchback sends nearly 200hp to the front wheels, courtesy of the 1.6-liter turbocharged inline-4. It may not have the heritage of the Escort, or the insane stats of the Huayra but it does have one thing: fun.
It's very easy to get along with no matter the venue, making it one of the promising additions in the lineup. 0-60mph takes a modest 6.7 seconds, and given a long enough stretch of tarmac it will reach its top speed of 143mph.
We can't wait to see what arrives with next week's refresh. You'll have until then to pick your way through the current lineup; 1,674,975 credits gets it done in one fell swoop.
More Posts On...