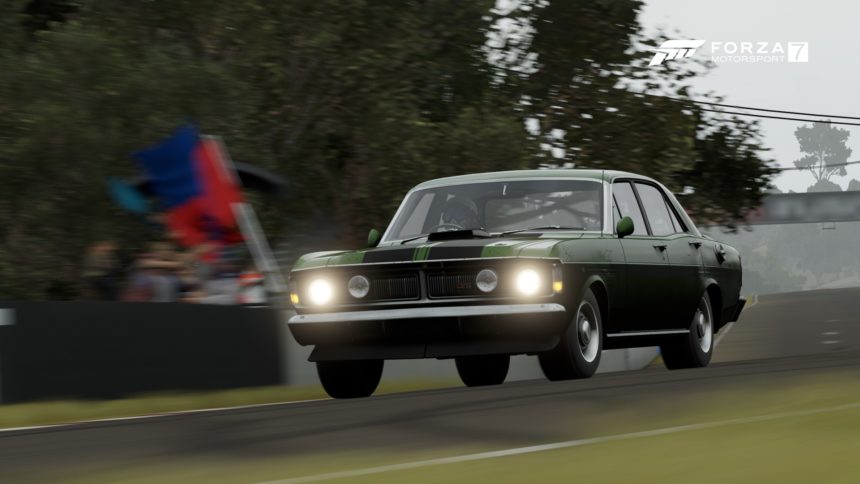 The Specialty Dealer in Forza 7 sees another weekly refresh, right on time. Unfortunately, this week is no different than the last; the repeats continue.
The same vehicles featured in week one are on offer once again. In case you've forgotten, that includes the Falcon XY GTHO, MX-5 Super20, and GT-R LM.
First up is the 1970 Ford Falcon XY GTHO Phase III. Powered by a heavily upgraded 351 Cleveland V8, the GTHO is a homologation special of the Falcon GT. The GTHO remains an impressive piece of history for its time. Would you expect anything less from the dominant winner of the 1971 Bathurst 500?
The 2010 Mazda MX-5 Super20 serves as a birthday present unto itself. While 20 years may not sound like a big deal, the Super20 proves otherwise. Lighter and faster than its conventional sibling, the Super20 darts to 60mph in 5.3 seconds. That may not sound impressive by today's standards, but we're willing to bet the Super20 still has a trick (or several) up its sleeve.
Joining the Super20 is another one-off model, the 1995 Nissan GT-R LM. Following Nissan's desire to enter the GT1 category, this insane R33 came to life. Stripping away weight, tuning the engine, and converting it to rear-wheel drive, the GT-R LM meant business. At its peak, the LM produced 600hp and was a fair contender on the track, but ultimately retired after two years.
You'll have until next reset to grab all three, and you'll need 571,550 cr to do, so you'd better act fast.
Specialty Dealer Update: March 6
1970 Ford Falcon XY GTHO Phase III (Common +94; 52,900cr)
2010 Mazda MX-5 Super20 (Uncommon +110; 64,400cr)
1995 NISMO GT-R LM (Super Rare +781; 454,250cr)
Featured image courtesy of Populuxe Cowboy.
More Posts On...