This year's Forza Motorsport 7 marks a new chapter for the sim-racing side of the franchise. As you may have heard, FM7 sports an all-new dynamic race weather system.
Now, dynamic weather isn't new to the Forza franchise. It first appeared in the open world Forza Horizon 2 in 2014, but players had to settle for fixed weather conditions in Forza Motorsport 6.
The new system changes how players will interact with the environment. Tracks will look, feel, and sound different during every race. Furthermore, dynamic skies will roll in and darken in preparation for an oncoming storm. Lightning may flash across the sky, accompanied by the loud crackling of thunder.
According to FM7 creative director Bill Giese, downpours cause the appearance of puddles and slippery tarmac, creating a changeable dry line. Cars may aquaplane when you least expect it. Falling air temperatures may cool the track down, affecting grip further.
These weather effects will persist even after the storm, says Giese. As the cars pound around the circuit and their tires clear the water, a new, drying line will appear and track temperatures rise again.
The overall result is that players will find themselves in the middle of unique races. Whether it's in the all-new campaign mode or multiplayer league events, no two races need be the same.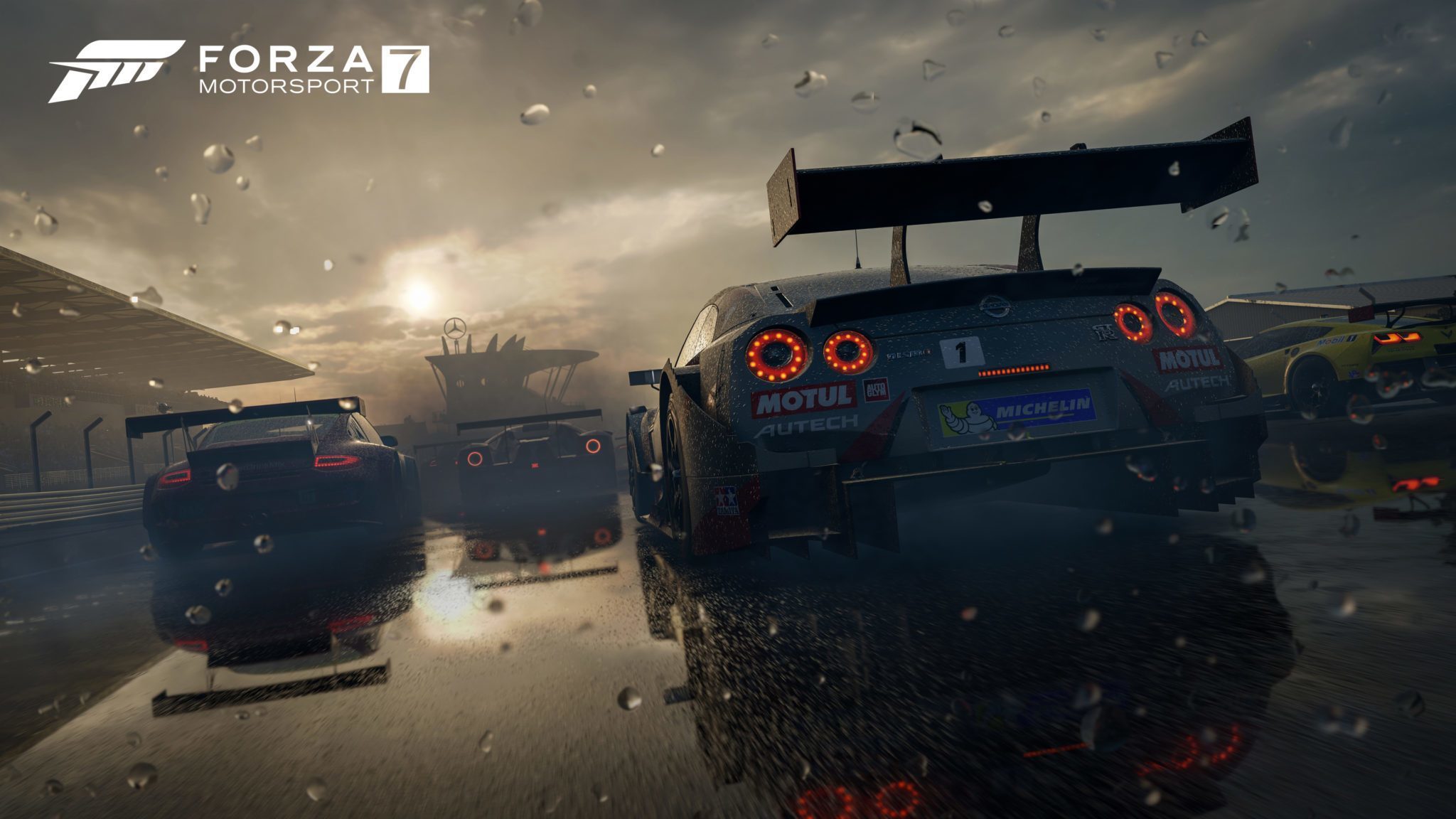 Giese reveals that players will have full control over the weather settings in Free Run on supported circuits. Multiplayer Rivals events, meanwhile, have controlled conditions to ensure a level playing field.
The rest of the time, you're on your own. "Driving in the dry, a storm rolls in, puddles will expand from lap to lap, and you're just trying to outlast the storm," comments Giese.
Forza Motorsport 7 releases October 3 on the PC and Xbox One platforms. The game will also feature full Xbox One X compatibility when the system arrives this November.