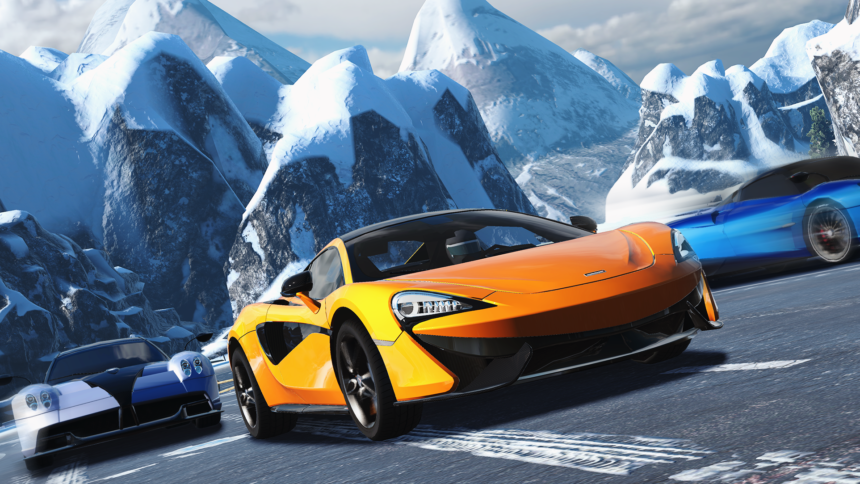 Switch players now have another licensed car game to master. Gear.Club Unlimited 2 has landed on Nintendo's hybrid system.
Unlike its predecessor, GCU2 isn't a mobile title ported over to consoles. Instead, developer Eden Games stresses that development is unique for the Switch version.
Compared to last year's entry, GCU2 arrives with plenty more content. The number of single-player events jumps to 250, taking place across 1800 miles of track. There's 51 cars, including Porsches, which rub shoulders with the returning RUFs. It's a rarity to see both marques in the same title: it's only happened with one other new game in 2018 (The Crew 2).
That single player campaign comes with a rarity in the racing genre: a storyline. Players will need to fight through the pack on-track to earn money to save their father's racing business. It's a simple plot, sure, but it arguably makes sense of one of GCU2's most in-depth features: the garage. There are seven workshops available for players to tinker with their rides, including a basic livery editor function.
New for this year's title (though not available at launch) will be dedicated online multiplayer in addition to the previous game's ghost-based online time trials.
We had some hands-on preview time with GCU2 last week. Our experience there was that while the game's physics feel largely the same as before — something Eden Games admits wasn't a major priority here — the overall experience is smoother and feels higher quality. Stay tuned for our full review soon!
More Posts On...