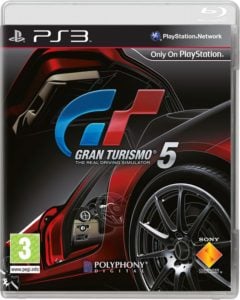 In what is presumably the last of Kazunori Yamauchi's round of interviews to emerge from his time at Snetterton, he's made a comment regarding the development status of the big game:
"Gran Turismo 5 is about 90 percent finished. There are currently around 140 people working on the project."
That arbitrary number doesn't mean much, but some of you may recall that's the same thing he told USA Today back in January at CES 2010. At the time, though, the game was set for a March release in Japan, and we all know how that turned out. While these numbers were most likely pulled out of thin air, the lack of progress could be due to a significant setback in development or features have been added or improved. Regardless, we do know that it still won't have everything that Yamauchi wants (head over to Edmund's Inside Line for the full interview):
The developer claimed the driving simulator would not be released until it "satisfied everyone's wishes and then exceeded them." He admitted that not everything he had hoped for will be included in the game but wouldn't elaborate on what was missing. Instead, he insisted that GT5 marked the most significant step forwards since the original game was launched in 1997 and that the introduction of online gaming had, "dramatically changed the way the game is designed."
So, what's getting left out? Did head-tracking get the axe? Perhaps it's the rumored track-editor? (Please, no!) While that's a little worrisome, improvement in online functionality is probably the most anticipated aspect of GT5, so it will be interesting to see how it's eventually incorporated. Thanks to Loren for the tip!
More Posts On...
The original comments for this post are no longer available.