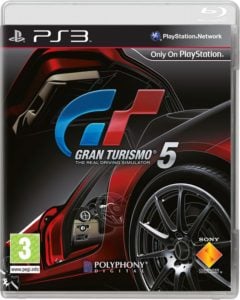 In a statement posted on Polyphony Digital's website today, they've announced the Japanese release for Gran Turismo 5 has been "postponed three months". Originally set for March, this now suggests a June release – which just happens to be the most logical time we expected the game to hit North America and Europe. In other words, it looks like Sony just might be gearing up for a simultaneous, worldwide release and marketing campaign.
While it's frustrating that we may have to wait a little longer to learn more about the game's details, it's not the worst news we could have received. When I asked how many of you planned on importing the game from Japan, most of you said you'd wait for your local edition, and I don't think this will have any affect on how soon you guys get to play it. For those of us ready to place our Japanese pre-orders, however, it looks like we won't get to brag about our early copies of the game…
*UPDATE*:  Native Japanese readers, such as esegk in the comments below, have pointed out that Google's machine translation of the press release is incorrect. It only states that the game has been postponed from original March date. It does not say it was "postponed three months" after March.

The original comments for this post are no longer available.