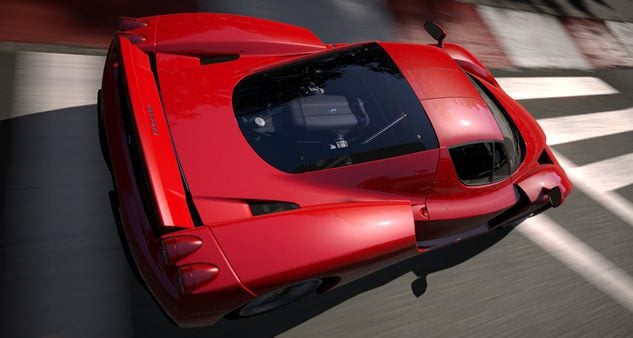 When you're looking through some of the latest screenshots, it's easy to think to yourself, "You know, that looks a lot better than anything I've ever seen in real life." It's a phenomenon not lost on Kazunori Yamauchi, who acknowledges that the real world doesn't quite live up to the visual standards set by Polyphony Digital in these comments to NowGamer:
"'Better than reality' – yeah, that's one way of putting it. In a way, it's kind of a given that it's going to look better than reality. The thing about reality is that the criteria for looking "real" are actually a lot stricter and volatile than you'd expect. The way the sun shines, reflects off something, the way it lights scenery – we seldom have the opportunity to see what we consider "reality" under the best and most aesthetically pleasing conditions."

"Every time we go out to the circuit and take photos of cars, we get that same impression again. When you see a race on television, compared to a race in a game, you realise that the reality isn't as shiny or pleasant as the game. However, these "best conditions" do indeed exist. They happen every once in a while. Maybe, once a year, you'll be watching a race on TV, or you'll be outside, and a cloud will move in an ideal direction, and the sun will shine down at a perfect angle, and maybe just for a moment you'll have this beautiful scene right in front of you."
Of course, Yamauchi-san is correct, but you can't help but smile at the irony of dynamic weather and time of day being two of the most-wanted features in GT5!
See more articles on GT5 vs. Reality and Kazunori Yamauchi.