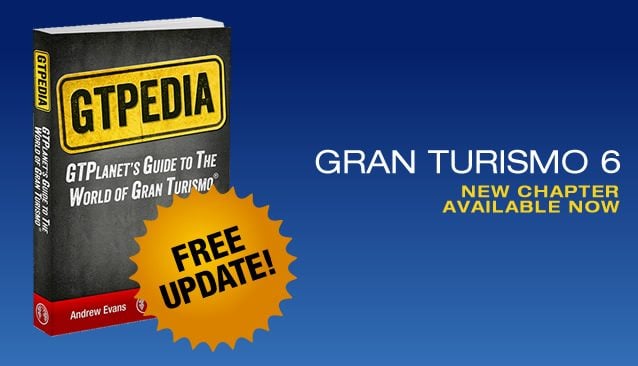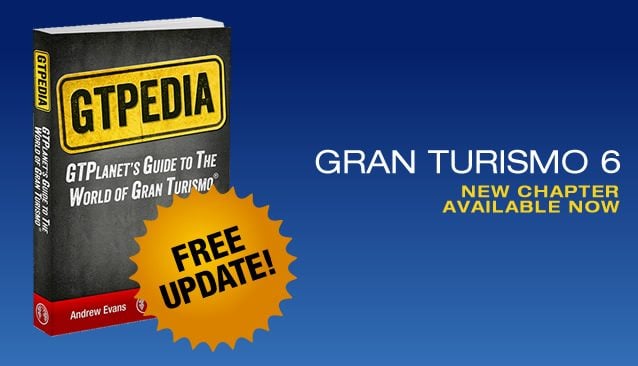 When we first launched our book, GTPEDIA: GTPlanet's Guide to the World of Gran Turismo, in November of 2012, we knew it would need to grow and change as the games evolved, and offered free, downloadable updates to cover corrections and new additions.
Today, we're launching our biggest update yet, bringing over 100 new pages to the book with a full chapter covering all the details of Gran Turismo 6.
As with every other game in the GT series, our GT6 chapter offers several pages of discussion about the history of the game, easy-referenced and fully documented car and track lists, a complete PSN trophy guide, license test data, a complete list of every race (including every possible AI opponent), and much more.
Of course, GT6 is just getting started, and we are, too – stay tuned for more updates as new cars, features, and tracks come to the game throughout the year.
The 107-page update (1.02) is free for everyone who owns a copy of the book; click here to download the PDF file right now.
If you don't own a copy yet, click here to buy GTPEDIA – you'll find the GT6 chapter is already included in your download.
Thanks, once again, to all of you who have purchased our book; we look forward to supporting you with more new content in 2014!
More Posts On...