The broadcast has finished.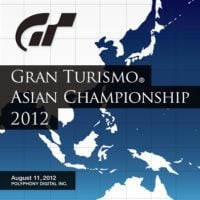 The Gran Turismo Asian Championship 2012 is being held this weekend at Nissan's Global Headquarters in Yokohama, Japan.
Asia's fastest drivers in GT Academy 2012's Round 8-5 have all been invited to the event to compete head-to-head, with players from Korea, Taiwan, Hong Kong, Singapore, Malaysia, Indonesia, Thailand, and Japan representing their respective countries.
The finalists will receive a personal tour of Polyphony Digital's development studio along with custom, solid-glass trophies.
Both Kazunori Yamauchi and Lucas Ordoñez will be attending and speaking  at the event, which will be broadcast via the Ustream player above. Daiki Kasho, composer of the "5oul on Display" song featured in Gran Turismo 5's Spec 2.0 intro, will also be performing a concert.
The four-hour live stream kicks off Saturday at 04:00 GMT/UTC; click here to convert this to your local time zone.
More Posts On...
The original comments for this post are no longer available.