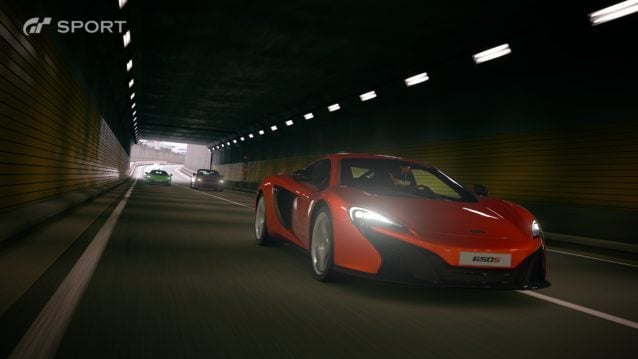 GT Sport will get its first public display of 2017 later this month, in its home country no less. Polyphony Digital recently posted the news on the official website, confirming the game's presence at this year's Tokyo Auto Salon.
The event will mark the first time Japanese fans will get the chance to try the game both on PS4 Pro and with PlayStation VR. In the case of the former, it means witnessing the game in 4K resolution with HDR. With the latter, players will get a taste of the game's "VR Tour Mode".
While there's nothing new mentioned in the (translated) news post, we'll be keeping an eye out for any fresh details that emerge. After the game was pushed back to 2017, fans have been eager to get a more specific date from the developer.
The 2017 Tokyo Auto Salon runs January 13–15, at the Makuhari Messe in the Chiba Prefecture. The GT Sport demonstration booth will be located in Hall 4, section 2F.
Gran Turismo Sport is scheduled to arrive on the PlayStation 4 family of systems this year.
More Posts On...