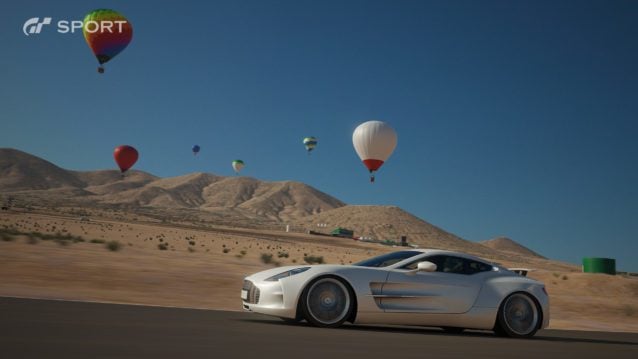 The news keeps on rolling out of London. We've already seen the first footage of GT Sport utilizing both PS4 Pro and PSVR, and heard the revelation that Kazunori Yamauchi at one point considered outsourcing to speed up franchise development. The latter tidbit came care of Videogamer.com, the same source for the latest news: PlayStation VR support will only feature in a dedicated 'VR Tour' mode.
Gran Turismo Sport will not be fully playable in VR, will have a specific 'VR Tour' game mode – Yamauchi

— VideoGamer.com (@VideoGamerCom) November 3, 2016
The VR demos on hand in London are hooked up to PS4 Pro units, and feature two cars running around the Willow Springs circuit. Talking with Eurogamer.net, Yamauchi explains:
"It will be one part of the game. One thing we discovered in developing and doing the VR, to do the whole game playable in VR is going to be a strain on the players. You can see in the demo downstairs, there'll be a VR Tour mode that'll be included in the game. That showcases the VR effects."
Based on Yamauchi's comments, players shouldn't expect every aspect of the game to be compatible with VR. Exactly how many of the game's 27 track layouts — or even things like Scapes and replays — will be ready for virtual reality exploration at release is still unknown.
Swing by our GT Sport forum section to discuss this latest development, as well as other news surrounding Polyphony's upcoming racer.
See more articles on Kazunori Yamauchi and PlayStation VR.