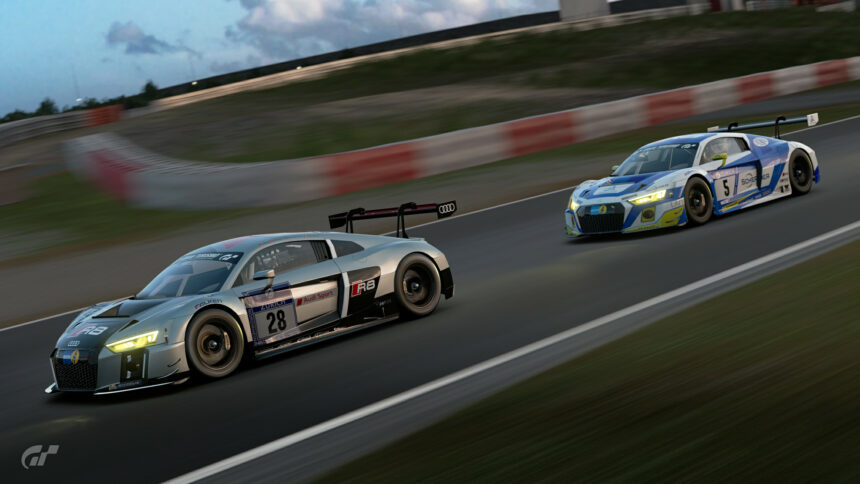 It's a road car week this week in GT Sport's Daily Races, featuring two of the world's most fearsome race tracks.
If race cars are your thing, your only option for the next week is the longer Race C. This uses the game's signature Gr.3 cars fighting over nine laps of Australia's Mount Panorama — or Bathurst, if you prefer. You'll have a choice of medium and hard tires, which will be useful with tire wear set at nine times faster than normal.
Both of the other two races are for regular road cars. You'll need to thread the rear-engined FIAT 500F pretty carefully around the short Lago Maggiore Center circuit for the six-lap race there. The other race, at the Nordschleife, is a single-lap affair with the Lancer Final Edition; qualifying well and staying out of accidents will be the name of the game in Race B.
All three races will run through to Monday, March 11.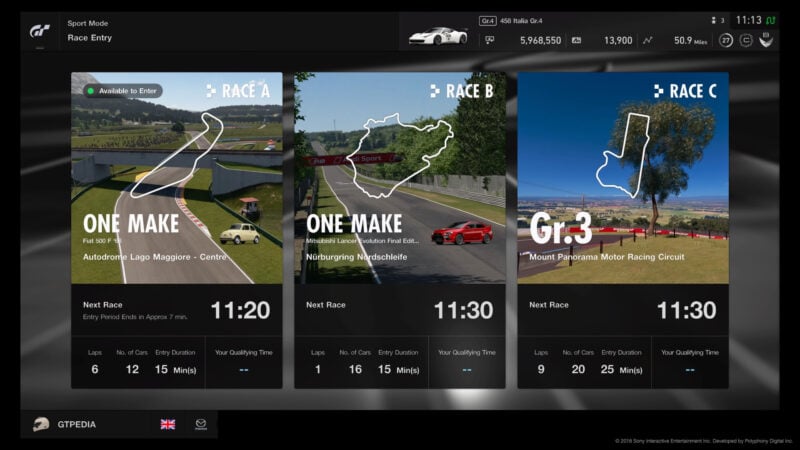 Race A
Track: Autodrome Lago Maggiore – Center, 6 laps
Car: FIAT 500F '68 – Provided Car
Tires: Sports Medium
Fuel use: Off
Tire use: Off
Race B
Track: Nurburgring – Nordschleife, 1 laps
Car: Mitsubishi Lancer Evolution Final Edition '15 – Garage Car
Tires: Sports Hard
Fuel use: Off
Tire use: Off
Race C
Track: Mount Panorama, 9 laps
Car: Gr.3 – Garage Car
Tires: Racing Medium, Racing Hard
Fuel use: 6x
Tire use: 9x
Featured image courtesy of Nuschel01.
More Posts On...