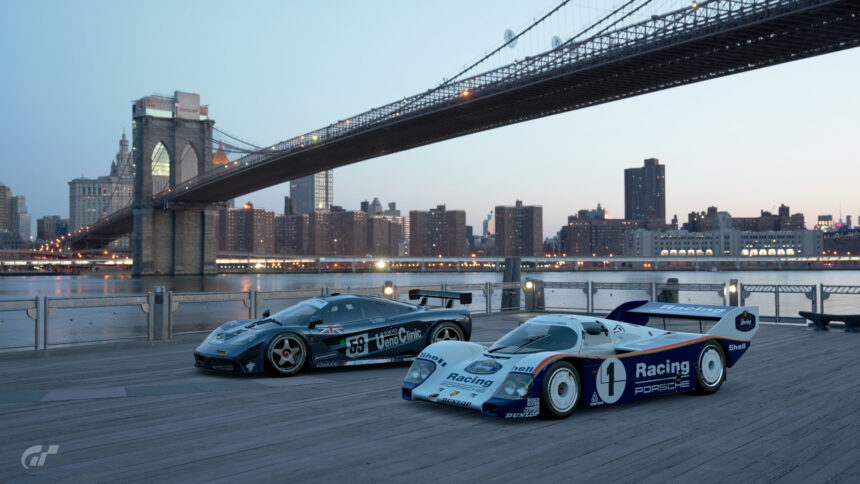 It's a rare week without road cars in the Daily Races this week. All three options will see you take charge of race machinery, although some race cars are a little faster than others.
The fastest, the Gr.1 prototypes and Vision GT cars, set the theme for Race C. This race very much has the endurance race feel, albeit crammed into 11 laps, with 8x tire wear. You'll be heading to GT Sport's fictional Lago Maggiore circuit, and running the full Grand Prix course.
Moving down the speed scale a bit, Race B will put you in your choice of Gr.4 racers. These road car-based vehicles offer a wide range of drive train types, from front- and rear-wheel drive to four-wheel drive. With no fuel consumption or tire wear issues to be concerned about, this one's a straight five-lap sprint of Willow Springs, the self-styled "Fastest Road in the West".
Things slow down quite a bit for Race A, but don't approach it lightly. You'll be driving the Gran Turismo Racing Kart 125 Shifter, a tiny, 49hp go-kart with a six-speed manual gearbox. The highly responsive steering makes these karts a bit of a challenge to drive, even on a nice, wide race track like the Tsukuba Circuit. Five clean laps will be a bit of a challenge, especially with the grid start in this week's race.
All three races will run through to Monday, August 5.
Race A
Track: Tsukuba, 5 laps
Car: Gran Turismo Racing Kart 125 Shifter – Provided Car
Tires: Sport Soft
Fuel use: Off
Tire use: Off
Race B
Track: Willow Springs – Big Willow, 5 laps
Car: Gr.4 – Garage Car
Tires: Racing Hard
Fuel use: Off
Tire use: Off
Race C
Track: Autodromo Lago Maggiore – GP, 11 laps
Car: Gr.1 – Garage Car
Tires: Racing Medium, Racing Soft
Fuel use: 5x
Tire use: 8x
Featured image courtesy of 05XR8.
More Posts On...