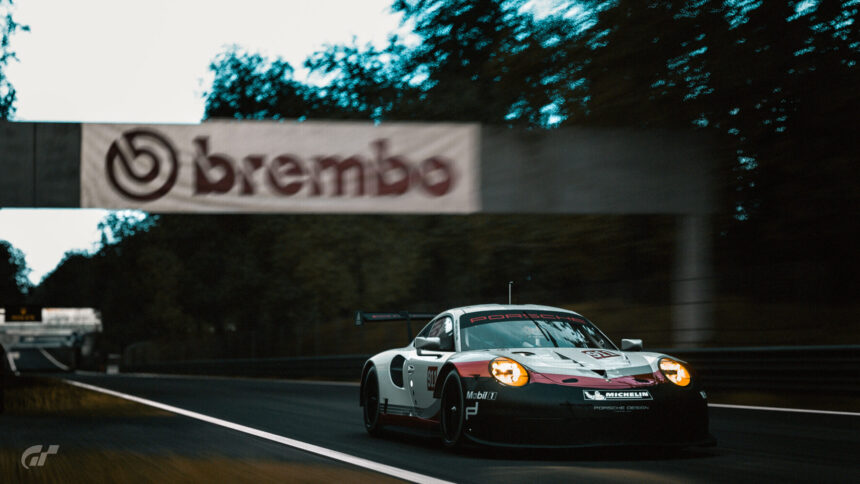 There's a familiar feel to this week's Daily Races, with some new traditions and something a little older.
Race B and Race C stick with a tried-and-true format for GT Sport. Both take you to the game's own new, fictional tracks, and put you into the racing machinery designed specifically for the game's flagship FIA-Certified Online Championships. That's no doubt with one eye on the fact that FIA event visits New York next weekend for the third of five live qualifiers.
You'll doubtless have raced both combinations before. Race B takes your garage Gr.3 cars to the Lago Maggiore GP circuit, while Race C — with tire wear and fuel use — sees you race your own Gr.4 cars at Dragon Trail Seaside. Beware the chicane!
However Race A delves into Gran Turismo's past. With the new-to-game Mazda Roadster Touring Car, you'll head to the Tsukuba Circuit for a five lap sprint. It's a throwback to endurance races in older GT games, and features an old-school standing start for good measure. The game will provide the car for you, so there's no chance to show off your liveries but there are plenty of color choices.
All three races will run through to Monday, August 26.
Race A
Track: Tsukuba Circuit, 5 laps
Car: Mazda Roadster Touring Car – Provided Car
Tires: Sport Medium
Fuel use: Off
Tire use: Off
Race B
Track: Autodrome Lago Maggiore, 4 laps
Car: Gr.3 – Garage Car
Tires: Racing Hard
Fuel use: Off
Tire use: Off
Race C
Track: Dragon Trail – Seaside, 10 laps
Car: Gr.4 – Garage Car
Tires: Racing Hard
Fuel use: 7x
Tire use: 11x
Featured image courtesy of Stephan.
More Posts On...