https://www.youtube.com/watch?v=mSxF0qvQ9zg
Coming off the news last week of a partnership with Tag Heuer, Kazunori Yamauchi has confirmed what many of us had already suspected: that a Gran Turismo-themed smart watch from the brand will be coming in the future.
Details are understandably scarce, but the news comes straight from Tag Heuer CEO Jean-Claude Biver. Along with Yamauchi, Biver sat down for an interview with Red Bull to discuss the partnership and Gran Turismo itself before talk turned towards the new product. "We are currently building a watch together with Kazunori," said Biver. "The design is very much a Carrera, but it's a smartwatch and all the apps will improve the Gran Turismo experience."
The Carrera is arguably Tag Heuer's most famous model. That makes it as good a jumping off point as any, especially if the goal is to add functionality designed around racing.
It's unclear if the joint project will fit into the new Connected Modular 45 ecosystem, which Tag Heuer is calling the most customizable smart watch on the market. As you can see in the video up top, Yamauchi has already familiarized himself with it!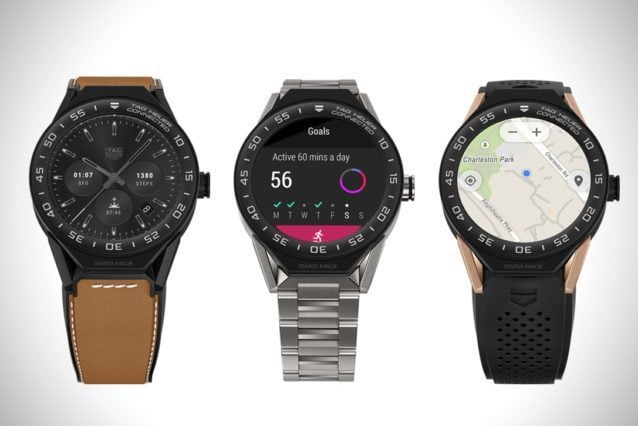 Biver hints that players will get much more information from their GT Sport races with the watch than without. There is also talk of a customization feature based on touch, but any further details are being kept under wraps for a future announcement.
The partnership with Yamauchi and Gran Turismo represents a continued push towards a younger demographic for the famed watch maker. Other recent brand ambassadors include French DJ David Guetta and fashion model Cara Delevingne. As times change and new traditions emerge, Tag Heuer seems well-placed to capitalize on that. Biver acknowledges as much with the upcoming FIA championship in GT Sport:
"We are excited to partner for this official FIA world championship because gaming deserves that. It's a true sport, it deserves to be treated like a true motorsport and we want to be at the forefront of that."
Gran Turismo Sport is set to enter the first stage of its closed beta today. Stay tuned to GTPlanet for more news on the game as it becomes available.
See more articles on Kazunori Yamauchi, Red Bull, and Tag Heuer.