Does anyone remember the initial announcement regarding one of the largest collaborations between a motorsport organization and a video game developer: the agreement between Polyphony Digital and Fédération Internationale de l'Automobile? The partnership was followed by the certification of four of the game's real world circuits and an official FIA Online Championship, a mode destined to merge real life racing with the virtual world of Gran Turismo.
Over time, speculation ran rampant, as fans took turns predicting both the quality and quantity of the FIA-related content that would appear in Gran Turismo Sport. The talking is over now, as we bring interesting details regarding the partnership and the effect it will have on overall gameplay.
The game will feature two FIA Online Championships which are going to run simultaneously: 'Nations Cup' and 'Manufacturer Fan Cup'. The nomenclature of the championships should give you a clue what kind of gameplay you'll experience. 'Nations Cup' is going to involve players representing their own home countries whereas 'Manufacturer Fan Cup' will allow drivers to pick their most desired car manufacturers and fight in their name throughout the series.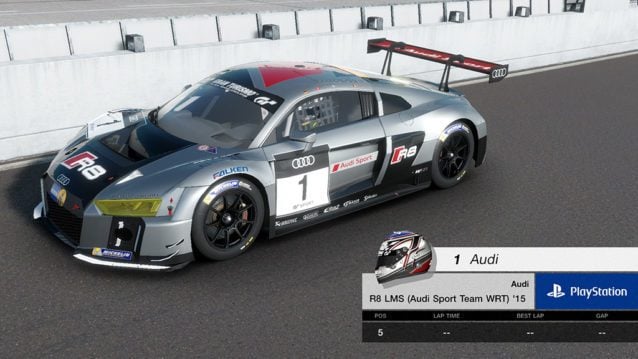 If you'd rather monitor racing from your sofa, the game will please your wishes with the 'GT Live' option, a vastly-expanded replay mode where it will be possible to watch live broadcasts during weekends. With commentary and sweet HUD indicators, GT Live brings racing games even closer to the slick presentation styles normally reserved for TV. All of this will be part of the so-called 'Sport Mode', one of the primary sections of the game.
Naturally, GT Sport will offer a number of conditions blended within the game's career mode – we are going to dive into that domain very soon – where completion will result in real-world prizes.
Players can even earn an 'FIA Gran Turismo Digital License'. Kazunori Yamauchi briefly touched on this in yesterday's conference, and we hope to hear more details about it soon. According to information published on the GT Sport official website, more than 22 countries have already expressed curiosity for this particular mode, as there is no doubt online competitions will bring a new level of immersion to players.
Prepare for even more footage and media to start trickling out of the London over the next few hours. Swing by the GT Sport forums to stay up to speed as the day unfolds!
See more articles on FIA, FIA Online Championship, GT Sport London Event, GT Week 2016, Polyphony Digital, and Polyphony Digital Collaborations.