We've passed the halfway point of the 2021 FIA Certified Gran Turismo Championships, and as the World Series reaches its next stage — World Series 3 — this weekend, GTPlanet is taking the opportunity to update our driver rankings.
World Series 3 is actually the fourth round of this year's championship, but the third of the four short-form events. Each numbered World Series round will see 16 qualified drivers in a single championship race, awarding the top three with points towards their World Series total.
The qualifying criterion for World Series 3 — and World Series 4 later this year — is a top 16 finish at last month's World Series Showdown, and the event threw up something of a shock. Top-ranked driver Patrik Blazsan failed to qualify, which means he's not only knocked off the top but will likely plunge further down the order as he sits on the sidelines until the World Final in December.
There's been plenty of movement then, so to help viewers out with this coming weekend's action we've updated our full driver rankings.
The rankings take into account driver performance of the World Series drivers in the four official competitions so far this year: World Series 1, World Series 2, World Series Showdown, and the Olympic Virtual Series final.
#1 Valerio Gallo 🇮🇹 (Williams_BRacer)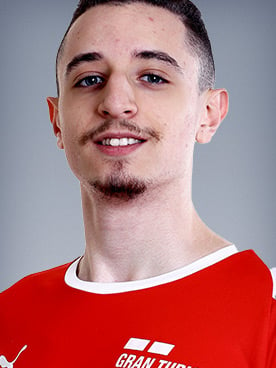 Avg. Finishing Position: 4th
Race Wins: 2
Best Result: 1st (World Series 1, Olympic Final, Showdown SF)
Worst Result: 14th (World Series 2)
Previous Ranking: #2 (

▲1

)
Best Ranking: #1
Nobody should be surprised to see Valerio Gallo back on top after the year he's had. A top name in GT Sport for a while now, the Italian actually outscored 2020 World Champion Takuma Miyazono on the day of the World Final, but Miyazono had scored more World Tour points across the year.
A bad result in the second World Series event hurts Gallo's average, but nobody has finished on the top step more often (three wins); in fact only one other driver has even been the podium as many times as Gallo has won this year. He's the Olympic champion and also the points leader in the World Series, and you'd have to place him as the favorite in WS3 as well.
#2 Takuma Miyazono 🇯🇵 (Kerokkuma_ej20)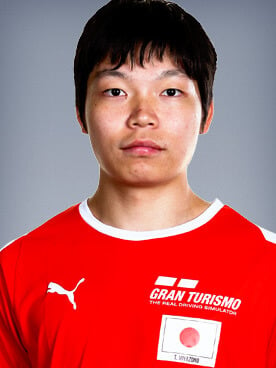 Avg. Finishing Position: 6th
Race Wins: 0
Best Result: 3rd (Olympic R2)
Worst Result: 10th (World Series 2)
Previous Ranking: #4 (

▲2

)
Best Ranking: #2
What can we say about Takuma Miyazono? The only driver to win not only both official FIA World Championships in the same season — in Nations Cup and for Team Subaru in Manufacturer Series — but also the Toyota GR Supra GT Cup at the same time, Miyazono is one of the most popular drivers on the grid.
Miyazono carries a reputation not just for speed but for an uncanny sense of race strategy, but he's not entirely been on the pace this year. His second-place ranking comes despite not having finished even as high as that this year, but reflects his overall consistency in a season where rivals have won one week and floundered the next.
We wouldn't bet against the Japanese driver to win in World Series 3, but with 2021 going as it has done we wouldn't put the house on it either.
#3: Igor Fraga 🇧🇷 (IOF_RACING17)
Avg. Finishing Position: 6th
Race Wins: 0
Best Result: 2nd (Olympic R1, Showdown SF)
Worst Result: 6th (Showdown Final)
Previous Ranking: – (-)
Best Ranking: #3
The first GT Sport World Champion is back, and rockets up the rankings to third. We didn't include Igor Fraga in the August rankings as, although he qualified for the Olympic finals and finished second in the first round, he only managed one race before a network failure ended his challenge.
Fraga returned for the World Series Showdown with a beefed-up internet connection (and a contingency backup) and did well enough to score some solid points after his early season absence. The Brazilian driver was the first to score two World Champion titles, winning Nations in 2018 and Manufacturers with Team Toyota in 2019, and will be a threat to anyone this weekend.
#4 Coque Lopez 🇪🇸 (coquelopez14)
Avg. Finishing Position: 6th
Race Wins: 0
Best Result: 3rd (World Series 1, Showdown Final)
Worst Result: 11th (World Series 2)
Previous Ranking: #8 (

▲4

)
Best Ranking: #4
Another highly popular racer, Coque Lopez has had a mixed 2021. He missed out on the Olympics to countryman Jose Serrano, and had a poor WS2, but the Lopez we know and love has also had two trips to the podium, including in the crucial World Series Showdown last time out.
He sits joint-fourth in the overall points table alongside Serrano, though that's effectively fifth on countback, and he's a good bet to continue his podium-winning form this weekend.
#5 Jose Serrano 🇪🇸 (PR1_Josete)
Avg. Finishing Position: 7th
Race Wins: 0
Best Result: 2nd (Showdown SF)
Worst Result: 12th (World Series 2)
Previous Ranking: #10 (

▲5

)
Best Ranking: #5
As we said above, Spaniards Coque Lopez and Jose Serrano can barely be separated this season. They're not only tied on points in the overall championship, they finished door-to-door in the Showdown final as Serrano ran out of fuel 20 meters from the finish line at Spa.
There's no denying Serrano's pure pace, and he'd be a serious threat to anyone over a lap, but this is tempered somewhat by that kind of error — he was also penalized at the Olympics for a disastrously late braking mistake which skittled several drivers.
If he can learn from these experiences, we're expecting the Serrano who can finish second and third to show up at WS3.
Outside the Top Five
Incredibly consistent Chilean driver Angel Inostroza — who made eighth place his very own during the Olympic event — sits just behind Serrano on average finish position and is also joint-sixth overall in the championship points. Seven races and seven top-eight finishes is good form, and with a victory in the Manufacturer Series he knows how to reach the top step.
Nikita Moysov ranks as the best of the newcomers for the 2021 season, even if he didn't have the best Showdown Final. He did win his semi-final though, backing up a solid set of Olympic results, and we can see the Czech driver doing at least well enough to trouble the podium.
Just behind Moysov is a gaggle of Japanese and Brazilian drivers. Tomoaki Yamanaka, Adriano Carrazza, and Lucas Bonelli are all averaging out at the same level, though Yamanaka has the least consistent form with two podiums and two results outside the top ten. Most interesting of this group though is Ryota Kokubun. He had an anonymous WS1 and WS2, but cruised the Showdown Final to lead Gallo home, and sits second in the official table.
The 16 drivers are rounded out by the returning Kanata Kawakami, newcomer Nicolas Romero, veteran Adam Tapai, and then the two final 2021 debutants Quinten Jehoul and Andrew Lee.
We are of course only ranking the 16 who will contest World Series 3 and 4, but 37 drivers have raced in the World Series and Olympic events this season. If we included them all, it's actually Patrik Blazsan and Baptiste Beauvois who'd sit third and fourth, but both were eliminated in the Showdown and we'll have to wait until December's World Final to see them race again. In fact WS3 will be the first major event in GT Sport history without Blazsan…
The Nations Cup finals of World Series 3 will get underway at 1400 UTC on Sunday October 3, and you'll be able to catch it live as it's broadcast here on GTPlanet.
See more articles on 2021 FIA GT Championship and FIA GTC Driver Rankings.