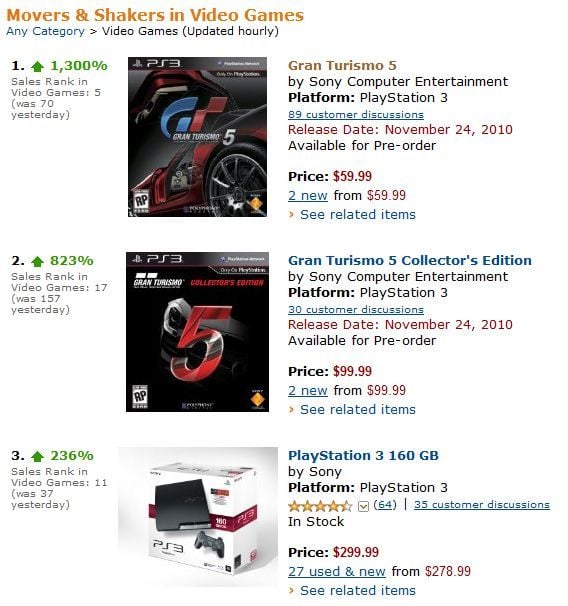 As observed by PlayStation LifeStyle, Gran Turismo 5 suddenly became very popular after the game's official release date announcement last Friday. Within 24 hours, the standard version of the game topped Amazon.com's video game "Movers & Shakers" list with a 1,300% increase in sales rank. The more expensive GT5 Collector's Edition came second on the list, with an 823% increase, followed by the 160GB PlayStation 3 console with a 236% increase. Impressive numbers, to say the least!
With "Black Friday" and the busiest holiday shopping weekend of the year just days after GT5's release, demand for the game should be very high. You can nab a $10 video games credit on Amazon if you pre-order with them – or, if you don't trust your local delivery man – you can also take advantage of GameStop's online pre-order with in-store pickup (you can also pre-order online at Best Buy and pick up your copy of the game when doors open on the 24th).
More Posts On...
The original comments for this post are no longer available.