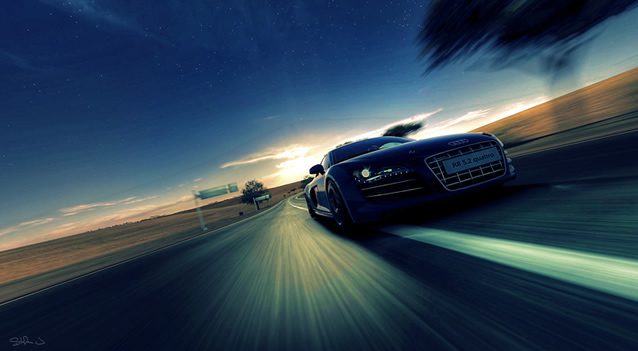 The GT community has been eagerly awaiting news of the next significant update following last month's announcement hinting at new content and features for us this fall. According to a very rare English-language tweet from Kazunori Yamauchi this morning, that new content and features will be a "Spec 2.0" update to the game in October and downloadable content shortly after:
GT fans, thanks for waiting… The GT5 Spec 2.0 update is coming the 3rd week of October, with DLC following a week later.
There is no news yet for fans regarding exactly what the Spec 2.0 update will bring nor the nature of – or the price of – the DLC to follow, but GTPlanet will report this information when it is revealed…
GT5 Photomode image by F458 Italia.
See more articles on Gran Turismo 5 DLC, Gran Turismo 5 Spec II, and Kazunori Yamauchi.