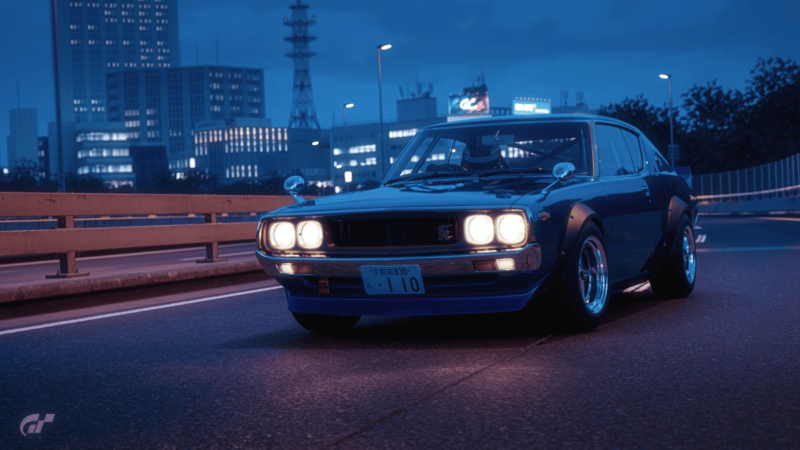 The Gran Turismo series has had a lot of milestones over its 25-year history, but the anticipation surrounding Gran Turismo 7's free launch-day support for PSVR 2 is reaching hype levels not seen in quite some time, if ever. Kazunori Yamauchi feels it, too.
"I don't think it's just about GT7 becoming compatible with VR, it's pretty historically significant that a full-spec racing game is now playable in VR," Yamauchi-san said during his recent interview with GTPlanet. "It's the first time in racing game history that we're able to do this now, so I think that this really is a significant moment."
When I had the chance to preview GT7 with PSVR 2 last week, that significance started to become clear.
GT Sport introduced VR to the franchise, but it was little more than a technical showcase. In GT7, you can immerse yourself into the full game with virtual reality. It's a completely seamless experience, as explained in my hands-on video.
VR Showroom
In addition to the gameplay, "VR Showroom" will be coming to Gran Turismo 7, allowing players to experience and explore every car — inside and out — in virtual reality. I found the feature quite compelling during my time with the PSVR 2 headset, and Yamauchi-san admits he does not quite know how people will react to it.
"I don't actually have a clear vision on what this could bring," Yamauchi said. "I think the meaning of that is something that we really won't see until PSVR 2s go out and are delivered, and people actually start experiencing it. I think there will be a lot of different things that will happen by this new experience but I'm not exactly sure what that might bring at this time."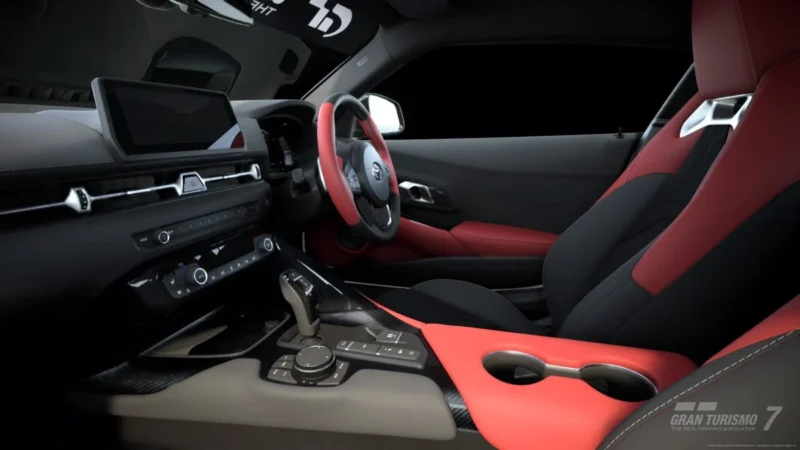 Manufacturer Reactions
Making the cars so accessible to the public could also impact how a manufacturer views having its vehicles in a game like Gran Turismo.
"Having GT7 fully supporting VR, it could change how people look at cars. And that's not just for people at manufacturers but for everyone that tries it," Yamauchi-san continued. "Visiting car design centers of automobile manufacturers even about ten years ago, each one of them had a VR headset environment where you could see the car in 3D. So even the designers of car manufacturers wanted to look at cars properly in VR while they were working on the designs."
"A VR setup has to be perfect if it's going to really work well, but that's something that's very hard. Data has to look very good, it has to be very light so it can be rendered properly in high speeds. A setup has to be perfect for it to work and that's not an easy thing to do. I think the designers at car manufacturers will be very surprised to see the combination of GT in PSVR 2 and I think they'll be very happy to see their car in that environment."
A Turning Point for VR?
Yamauchi-san is also looking at the importance of the PSVR 2 launch in a wider context.
"I think it's a big moment, obviously, for GT7 in the 25 years of history, but at the same time VR," he explained. "It is something that's been around and has been worked on since about 50 years ago. At the time I was born there were already experimental technologies for VR being worked on. Seeing this reach this point 50 years from then I think it's an important moment for that technology as well."
"I think at the current time the combination of GT7 and PSVR2 right now is the best VR experience that humankind can have, and I think it's something to be celebrated."
See more articles on Kazunori Yamauchi and PlayStation VR.