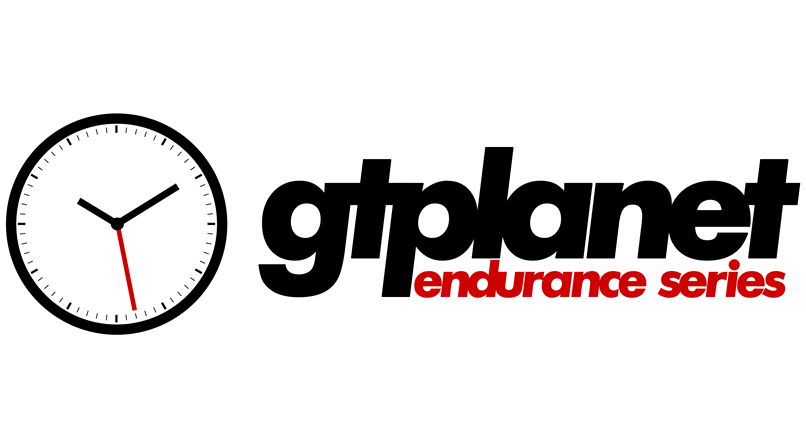 After 12 months of development we are proud to announce GTPlanet's third officially sanctioned GT6 Racing Series, the GTPlanet Endurance Series.
Network Endurance Racing
During this development period we have established a new form of online racing dubbed Network Endurance Racing. This new system allows drivers from all over the world to compete together in the same car by conducting virtual driver changes whilst in the pits.
We have also built NERDS – Network Endurance Race Direction System. This custom Timing & Scoring software allows us to provide regular detailed classification and statistics during the race itself, whilst also connecting to our live broadcast graphics.
The Events
The 2015 season will be comprised of 12 events, roughly one per month. Each event will either be 6, 12 ,or 24 hours in duration. Most are inspired by major endurance races on the motorsport calendar. We have tried to schedule them as close to their counterparts as reasonably possible, as holding three 24 hours races back to back to back, would have been a strain!
We will endeavour to bring you broadcast coverage of each Event of the Series live on You Tube.
7 classes of car will be eligible to take part in the series, and each event will have its own mix of up to 3 classes in competition. Teams therefore do not have to attend each event, however if they so wish there may be an opportunity to do so by entering in multiple classes, for example LM P1 & GT3.
As we expect demand for grid space will exceed the limit of 12 (plus a Race Director, Steward, Broadcaster, and Commentator), we will be employing a franchise model, to reduce the stress to competitors of a first come first serve system, and to ensure the quality of the field.
The number of franchises awarded for a particular class may exceed the number of grid spaces allocated for that class, and therefore only the fastest teams will qualify for the race itself. We will work with franchise applicants to place them in the most suitable class for their level of skill and experience.
Once a team is awarded a franchise for a particular car in a particular class, it is theirs for the entire season and their responsibility to field the required number of drivers at each class eligible event.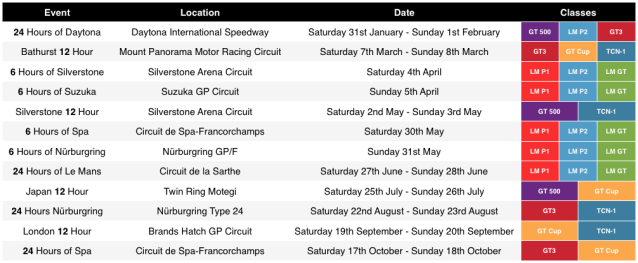 The Championships
Each Class will have two championships to contest, one for teams, and one for drivers.
At the end of the Season the 7 Team's Champions (along with 5 wild cards) will be invited to the GTP Grand Prix, a 4 hour kart race where a Champion of Champions will be crowned.
All classes have the opportunity to score up to 100 points over the course of the season, however, the quantity of points available at each round my differ, depending on duration and class.
How to Get Involved
There are two way to get involved as a Competitor, either as a Team Manager fielding a Car, or as a Driver racing for a Team:
As a Team
Read through the Sporting & Technical Regulations and make sure you understand the requirements and expectations.
Form your Team, recruit your drivers, and decide which class or classes you wish to apply for.
Send a message to @AJ entitled 'GTP ES Franchise Application'
As a Driver
We understand there there will be individuals who would like to take part who are not currently a member of an existing team on GTP, and or don't want or have time to create their own.
A list of Teams looking for Driver and Driver looking for Teams will be curated.
Make a post on the General Series Discussion thread to advertise your availability and experience.
As an Event Official
We are also looking for budding Stewards, Broadcasters, and Commentators, so if you are interested in helping out behind the scenes, please get in touch.

Useful Links
More Posts On...
The original comments for this post are no longer available.