The growing influence and presence of Virtual Reality gets stronger with every passing day in the gaming industry. Headsets like the HTC Vive and Oculus Rift are currently in consumers hands and opening up the ever-present tech to audiences like never before.
PC gaming seems like the most obvious home for such an experimental experience, with the VR capabilities very much still in it's formative years. However, PlayStation have seized an opportunity to offer VR to an even larger pool of consumers with their own PlayStation VR — an 'entry level' headset that aims to change the gaming landscape as we know it. We went hands-on with the PSVR and Driveclub VR to see if Sony's offering delivers in what it aims to achieve.
Before we go into the details about my experience with Sony's latest peripheral, I feel necessary to disclose fully that I am totally new to the Virtual Reality realm. To add further, I've never been excited nor in disdain toward it's recent popularity and hype. I went in as a total newbie, hoping to be enchanted by what it has to offer. With this in mind, my impressions of the headset and DCVR are not in comparison to similar high-end products available on the market.
GTPlanet were given the opportunity to try the Playstation VR out during Sony's 'Future of Play' tour which arrived in Glasgow's 'Buchanan Galleries' mall on last Thursday morning. The event took place in a reformed retail store and housed an impressive number of demos and interesting displays (one of which was the PlayStation 4 Pro hooked up to a tasty 50-inch 4K TV). The demos that players could try included Batman, EVE Valkyrie, Battlezone and our tipple of choice — Driveclub VR.
The time given to experience the PSVR was pretty slim. The event was very busy and each game gave players roughly 10 minutes with the device. Surprisingly, Driveclub VR seemed less popular than other games, although sadly that didn't change how long I could have to play the game since you had to 'book' a time-slot to try out the device.
With such a small window to impress, PlayStation VR would really need to show off what it could do since for many this would be the only experience that could make them drop the hefty £350 asking price. After a short waiting time, my name was called out and thus the maiden venture into Virtual Reality was about to begin.

The set-up for Driveclub VR was very impressive for what was essentially a roadshow touring the country over the span of a few weeks. A Thrustmaster T300RS was housed on a Wheel-Stand Pro complete with a full-motion simulator seat that emulated what happened in-game. Despite there being such a small window to experience the game, Sony obviously wanted Driveclub to feel as impressive as possible — from a sim-racing enthusiast perspective it was great to see a full rig for players to try out since many won't even have a wheel in their home (never mind a quality product like the T300).
The event was completely controlled from the off-set. The member of Sony staff placed the PSVR headset onto my head and calibrated it themselves. I was given no freedom to try this for myself so unfortunately I cannot comment on how easy it was to get it set-up for my eyes. Although, it did seem like it was a simple case of pressing a button, as set-up took seconds.
The first thing noticeable is the weight (or lack-of) when the PlayStation VR is placed on your head. Given the considerable size of the headset I expected it to be instantly noticeable in regards to heaviness but I'm happy to report it seemed as light as it could be: I had no issues with moving my head around during my time with the device.
Linking in to this, the head-tracking is perfectly 1:1. I didn't feel like the device was letting me down at any point even during the intense racing of DCVR — it does feel like how your eyes would perceive regular life, so pass marks to Sony for the sensation of immersion created with the movement capture. Immersion is the key attribute PSVR needs to feel like reality and unfortunately there's one key area, arguably the most important, that lets the device down in my eyes: the display.
The PSVR uses a 1920 x RGB x 1080 resolution on it's OLED screen and it simply doesn't feel like it's enough. As soon as you put the headset on, you realize instantly that you're using something that is trying to mimic the feeling of realism as opposed to aiming to feel 'real' in a native or natural sense. It was immediately disappointing for me since a lot of the impressions I've read didn't mention this at all and opted to gawk over the vastly more impressive head-tracking from the device.
The lack of smooth imagery is the real kicker, everything on-screen from menus to in-game instantly reminds you that this is a virtual experience like any other gaming peripheral, as opposed to 'Virtual Reality'. Artifacting was present throughout my time with the device but nothing major enough to ruin the overall feel of using the PSVR.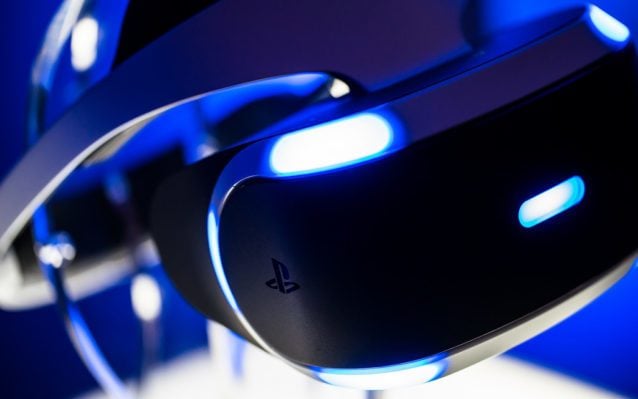 The fact there are no in-built speakers adds to the issues: it's entirely possible your average consumer will be using a piece of £350 tech alongside a pair of £10 headphones. For an experience that relies heavily on sound quality as much as the display to feel immersive, this feels like an oversight.
I can understand why it doesn't have in-built high quality headphones from a budgetary standpoint, but it still feels like an unfortunate caveat to the whole Virtual Reality gig that further breaks the standalone impact of the PSVR.
From a purely hardware perspective, the PSVR feels like a step in the right direction, but not the finished product. Sony have done a great job at creating a more affordable VR headset than its competitors. The device feels high quality and despite its display and sound pitfalls, it provides a worthwhile experience for those who want to know what VR means in 2016.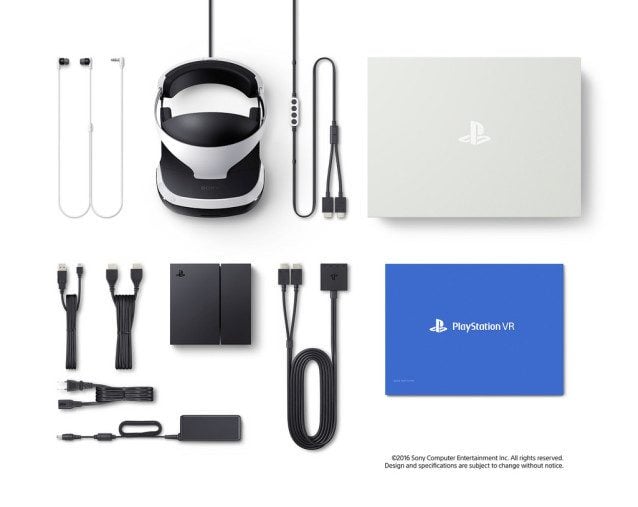 The best way of describing that experience is that of a first-step in an ambitious new technology. The PlayStation VR emulates what you would imagine VR to be like, but with the restrictions of largely affordable 2016 technology getting in the way of total immersion. The feel of VR is apparent but the actual display doesn't have the quality that would convince you that we're seeing the future of gaming.
Looking at the equipment used for the demo — a T300 (£230), Wheelstand Pro (£80), PlayStation Camera (£40), PSVR (£350), decent headphones (£60) and a full-motion racing rig (~£600) — it offered an optimal experience of what PSVR could offer for those racers willing to shell out over a grand for the new technology and it's additional peripherals (assuming you already own a PS4).
That's a substantial amount of money by any measure for an experience brilliant yet critically flawed, while the shortcomings of the headset could make the hardware a tough sell for general racing fans. To their credit, Sony seems invested in the tech for the long haul — with over 50 titles promised by year's end — and much like other emerging technologies, the early adopters will drive the improvements to the breed.
The screen quality may not match what else is out there, but the combination of low price and relative ease of use (what with over 40 million PS4's out in the wild) may be just what Sony needs to truly push the VR experience into the mainstream. PSVR is a fine entry-level starting point for those who want to get involved, whilst not being disheartened by the many technicalities that unfortunately hinder the experience.
Stay tuned for our first-hand experience with Driveclub VR tomorrow!
See more articles on PlayStation VR, Sony, and Virtual Reality.