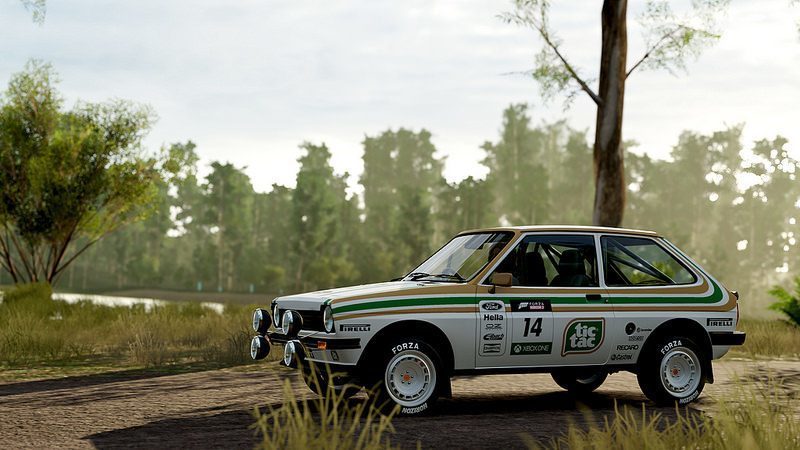 A livery editor is a fantastic addition to a racing game. It allows players to make their rides visually unique, which is undoubtedly important as the genre focuses increasingly on online racing. We're visual creatures, after all.
No matter how many ready-made logos are shipped with a game however, it's never enough for budding artists. Maybe you want a vintage version of the Nissan roundel. Maybe it's your favourite snack food's logo, or a clothing brand. Whether the plan calls for a replica of an existing livery, or a convincing custom job, accurate logos provide that extra boost.
Community member PJTierney has crafted a how-to guide to make this process easier in Forza Horizon 3. It won't do the heavy lifting for you — you'll still have to determine the basic shapes needed to create the desired logo — but it does make it that much easier to match both the shapes and colours of the millions of logos out in the world.
Click here to read "Creating Accurate Logos in Forza Games"
All you'll need to get started is a copy of the game (obviously), and a Windows 10 PC. Using both the Xbox app and a small application called Glass2K, PJTierney walks us through how he re-created the retro Tic-Tac logo he used for the period-appropriate livery found up top on the Ford Fiesta.
Using Glass2K for transparency, PJ is able to build the logo up in-game to exactly match the shape of the real item. Once that's done, color-matching is achieved via a separate website. No Photoshop required!
PJ has had over two dozen liveries selected by Turn 10 to be featured within Forza games over the years. Chances are high that if you've been playing any of the modern titles for a significant amount of time, you've seen his work.
Have you crafted a livery you're proud of? Share it with our community here.
More Posts On...