Turn 10 has revealed the latest seven-car pack for Forza Motorsport 7. Dubbed the Totino's Car Pack, it spans fifty years of automotive history — and not a single SUV in sight!
The pack arrives alongside the free Hyundai Veloster duo and a title update (more on that later). The complete lineup is below:
2017 BMW #24 BMW Team RLL M6 GTLM
1970 Citroen 2CV
1997 Lotus Elise GT1
1967 Nissan R380 II
1993 Porsche 911 Turbo S Leichtbau
1968 Subaru 360
1967 Volkswagen Type 3 1600 L
https://www.youtube.com/watch?v=IsviS50N544
BMW's M6 GTLM joins the 911 RSR that snuck into the game last month as another modern tintop racer. In terms of full-on race cars, it's joined by the Nissan R380 II, which makes its video game debut here.
The Lotus Elise GT1 is practically a race car too, of course; Lotus built precisely one for homologation purposes. The 964-era 911 Turbo S Leichtbau isn't another built-for-rules special, but it follows the same formula: lighter, quicker, rarer.
A trio of air-cooled classics from France, Germany, and Japan rounds out the Totino's Car Pack. Gran Turismo fans will no doubt recognize the Subaru 360, while the 2CV marks the return of Citroen to the Forza franchise. Thanks to an earlier leak, we sort of knew it was coming eventually…
The Totino's Car Pack will be available later today for the usual $6.99 price, and is part of the Car Pass. As usual, we're covering the cars in a little more detail below.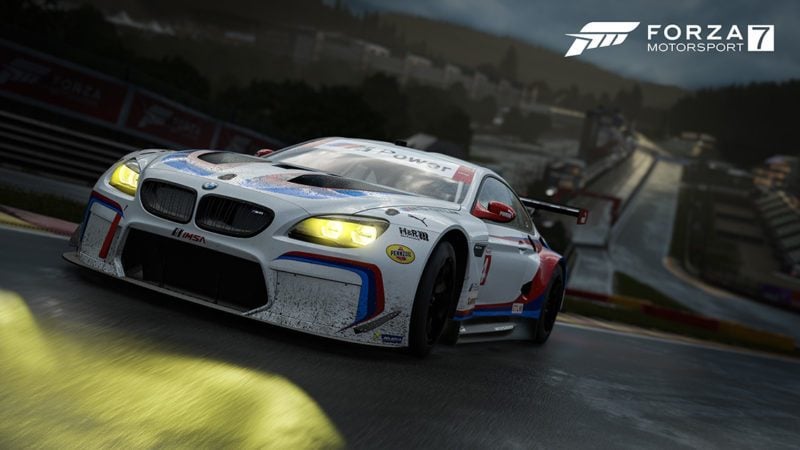 2017 BMW #24 BMW Team RLL M6 GTLM
Continuing the trend set by Bentley, BMW entered its big-boned M6 into sports car racing in early 2016. Boasting a powerful turbocharged V8 and the stability of that long wheelbase, it's racked up numerous wins over the last two years. This M6, alongside its No. 25 sister car, ended the IMSA WeatherTech season second in the manufacturer points. It should fit right at home in the Forza GT class — at least until the M8 GTE arrives.
1970 Citroen 2CV
The deux chevaux needs little introduction to automotive enthusiasts. Over its four-decade production run, the little 2CV mobilized France. It was built in 11 different countries in its time, to the tune of over 3.8 million units. Originally offered with nine—yes, nine—horsepower, the "Tin Snail" remains a popular choice in grassroots-level motorsports, thanks to its low costs and hardy nature.
1997 Lotus Elise GT1
You can see the wild Elise GT1 up top. Two decades later, it still looks nuts, a homologation special built for the BPR Global GT Series. Lotus couldn't hope to match the dollar amounts thrown at the series by Porsche, McLaren, and others, so it modified the then-new Elise to manage. From the factory, it featured a variation of the Esprit's 3.5-liter turbo V8, but some teams used a Chevy V8 instead. We wonder if that sort of swap is possible in Forza 7…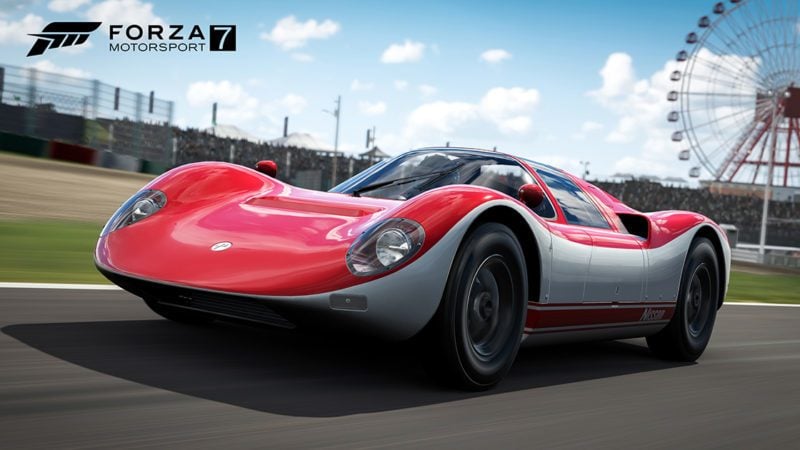 1967 Nissan R380 II
When you think Nissan R-series racing cars, chances are you picture the '90s-era R390. It's been burned into memory thanks to both Gran Turismo and Forza over the years. Forza 6 introduced the Can-Am R382, but the even more obscure R380 II makes its video game debut here. A result of Nissan's merger with Prince in 1966, the R380 was an evolution of that company's racer. Unfortunately, while it had held off the dominant Porsche 906 at the 1966 Japanese Grand Prix, it couldn't repeat in 1967. However, Nissan went on to break seven land speed records with it later that year.
1993 Porsche 911 Turbo S Leichtbau
Lightweight special editions are nothing new. But the modern 911 GT3 RS is only 22lb lighter than the GT3. The Leichtbau does things a bit differently. Back in the early '90s, the Turbo S was the last rear-drive 911 Turbo, which implies a lighter trip on the scales already. But Porsche's Exclusive department took it one step further. Pumping up power to 381hp one thing — dropping 400lb was another. Porsche only produced 80 of these rarities, but that's not a concern in the game.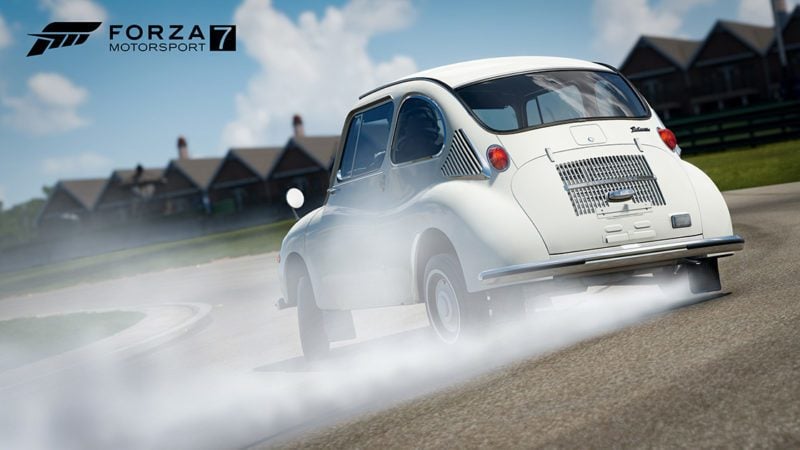 1968 Subaru 360
Another car that should be very familiar to GTPlanet readers, the 360 is Subaru's first production car. The diminutive little rear-engined car, nicknamed "Ladybug", weighed under 1,000lb, meaning it was exempt from American safety laws at the time. Consumer Reports claimed it took 37 seconds to do the 0-60mph run, or longer than it's taken you to read this so far. A modern-day STI engine swap should make this a barrel of laughs.
1967 Volkswagen Type 3 1600 L
As you can probably guess by the name, this was Volkswagen's third model, behind the original Beetle (Type 1) and the Samba Bus (Type 2). Produced in a variety of body styles, the Type 3 was a more American-friendly model. It still followed the principles put in place by the Beetle however, with a rear-set engine and the same wheelbase. The low-profile engine meant owners got to enjoy a trunk at both ends.
See more articles on Forza Motorsport 7 DLC and Forza Motorsport 7 Game Updates.