Despite E3 2017 now being in full swing, GTPlanet was able to catch up with Kazunori Yamauchi again, following yesterday's interview.
We've been able to put some of your questions to him in this short spell between gathering more gameplay impressions that we hope to bring to you soon.
GTPlanet: How much longer do you plan on running the GT Sport beta?
Kazunori Yamauchi: After maybe one more update — or maybe two at the most — we will close the beta. I'm thinking that after having these closed betas, it might be nice to put up another beta with all of the features that will be available to experience in GT Sport. It would be for a very short time, maybe around August or so.
GTP: So a public beta?
KY: No, we can't say public, because several million people would rush to play it. That means our server costs would shoot through the roof before we sell the game, so we can't do that! So it won't be completely open, but we would like to at least have at least another tier in terms of participation.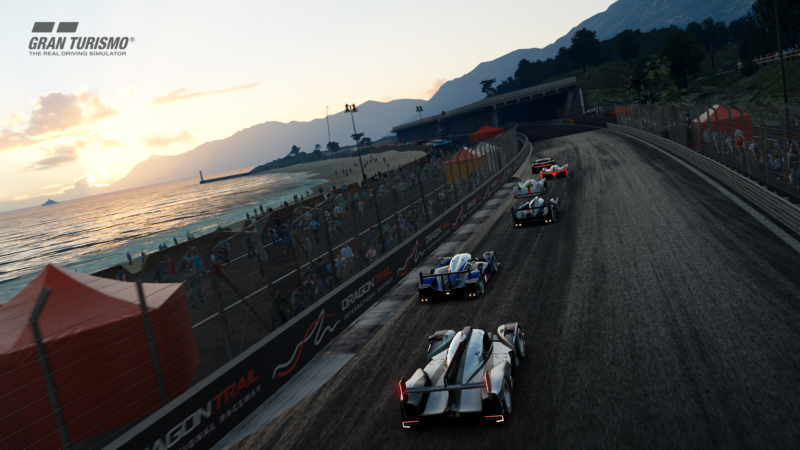 GTP: The new E3 trailer shows heavy fog at the Nurburgring. Is that a real weather state that will be playable within the game?
KY: Yes.
GTP: Why is there no rear-view mirror available in the "roof view"?
KY: There is no real technical reason why it is not there, but the roof view is easier to drive with. It might be unfair if [a rear-view mirror] was there. If you make the view too easy for people to use, everyone might just be using that view.
GTP: Can you confirm there will be multi-class racing in GT Sport?
KY: It is something that is technically possible that we can do, but it's something that we will be testing in the pre-season tests for the FIA Gran Turismo Championships after release.
GTP: Will the Course Maker ever return?
KY: I want to put it back in, but it's something I can't say yes to right now.
GTP: Will you be able to customize your driver's racing suit?
KY: Yes, and their helmet.
Stay tuned to GTPlanet for more Gran Turismo Sport news from E3.
More Posts On...