Progress continues on PC-based sim racer rFactor 2. To give fans a better understanding, Developer Studio 397 has released the latest Roadmap Update outlining what's to come in the near future.
The game has been in an open beta phase most recently since the implementation of the DirectX 11 engine. Throughout this open beta period, Studio 397 has been delivering numerous updates and fixes. Thankfully, the team hasn't overlooked existing content, and new additions are on the way!
The most eye-catching announcement is the debut of a new track in the form of Circuit Park Zandvoort. Netherlands-based Studio 397 recently took over development of the game after a merger deal. It comes as no surprise, then, that one of the first things it's done is bring Zandvoort (the flagship circuit for the Netherlands) to the game!
So who better to show off the track than countryman and current Formula One driver Max Verstappen. This past weekend at the Jumbo Racing Days event, Max demonstrated both the virtual and real-life versions of the historic track.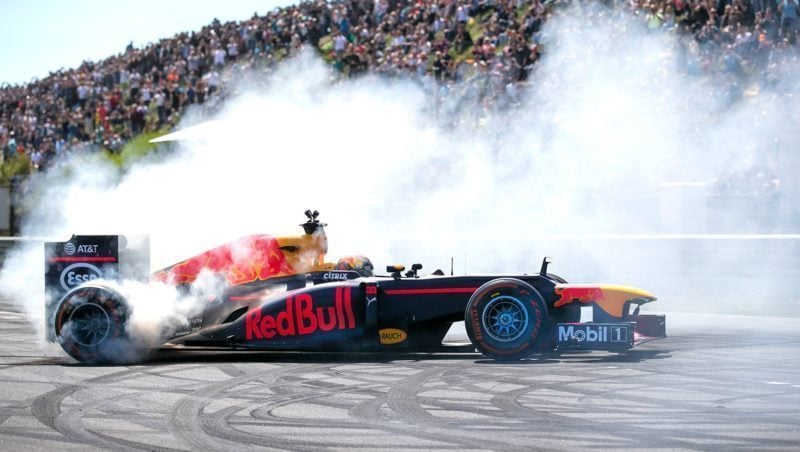 Max's car of choice for the real-world demonstration was his weekend weapon — a Formula One car. The championship-winning Red Bull RB8 was no slouch with Max behind the wheel and he wasn't there to just show off the paint job. Verstappen unofficially set a new lap record of 1:19.511 in front of hundreds of Dutch fans. Sim racers will be eager to try and beat Max's lap when Zandvoort comes to rFactor 2 soon.
In other update news, a number of vehicles in the game will receive a physics re-jig. The majority of the updates focus on the Contact Patch Model (how the tire interacts with the tarmac). Cars like the Marussia F1 car and the Honda Civic are amongst the first candidates, but others will likely be included.
In other car news, progress continues on the Radical SR3. The British track toy isn't far from completion but Studio 397 clearly wants to make sure it's done right. Fans should look for the SR3 to be added to the game next month.
The USF2000 oval package is being prepped for release after some intense development. The aim is to make sure driving the open wheel cars in the game mimics the real life experience as closely possible. The car should be easier to understand in wheel-to-wheel action, as well as in the draft. To better accommodate this, a baseline set up will be introduced. This will enable those that just want to get in and drive to do so at a wide range of ovals.
You can read more on the Jumbo Racing Days event where Max Verstappen put on a great show right here. If you'd like to do some further reading on the May Roadmap Update for rFactor 2, you can do so via the official website.
See more articles on Max Verstappen.