There's a new supercar on the block, and it bears one of the most famous names in motorsport: Brabham.
Unveiled at a glitzy event last night in London's Australia House, the BT62 is Brabham Automotive's first vehicle, 26 years after the last racing car to bear the Brabham name.
The BT62 uses a mid-mounted, 5.4-liter V8 engine. This naturally aspirated unit delivers 700hp and 492lbft to the rear wheels through a race-spec gearbox. With extensive use of carbon fiber, the car boasts a dry weight of 2,145lb. This gives the BT62 a pretty stern power-to-weight ratio of 732hp/ton.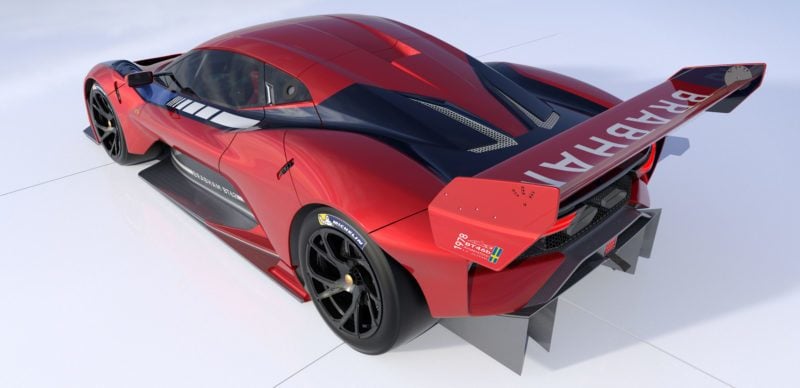 It's difficult to miss the aerodynamic parts on the car. Though not exactly subtle, they combine to give the BT62 more than 2,600lb of downforce at track speeds. Carbon brakes, with six-piston calipers at both ends of the car ensures plenty of stopping power too.
Another thing that won't escape the trained eye is the slick tires. Michelin supplies these to Brabham as part of a brand partnership but, more importantly, this means that the BT62 isn't road legal.
Yes, unlike the similar, and also recently revealed, McLaren Senna, Brabham's car is a track-only affair.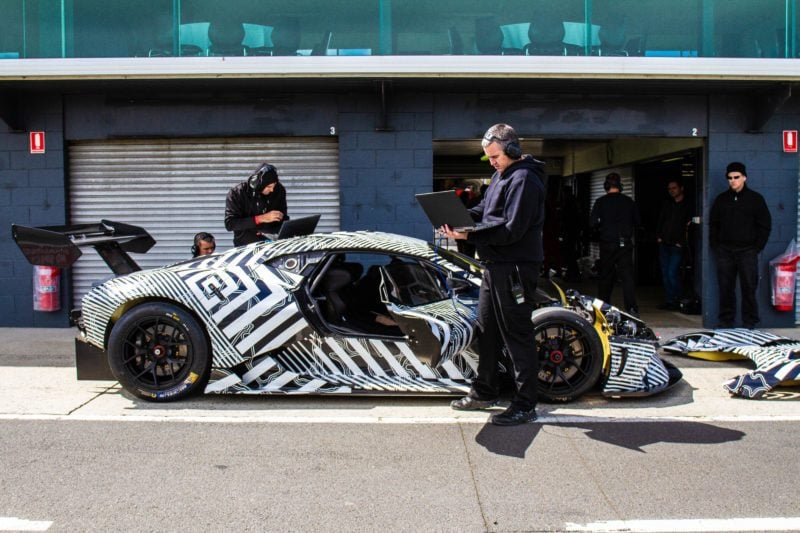 While that might limit the appeal somewhat, Brabham does offer something else pretty special. Everyone who buys a BT62 will join Brabham's driver development program. This training schedule helps bring the driver to a level where they can enjoy more of the car's performance potential.
Not that there's going to be all that many takers. Brabham plans just 70 cars, marking the 70 years between Jack Brabham's first steps in motorsport in 1948 and today. Brabham will finish the first 35 cars in special liveries to mark Jack's 35 Grand Prix victories. The green and gold car unveiled in London celebrates the 1966 Brabham BT19, in which he won the French Grand Prix at Reims.
Brabham Automotive's managing director, and Jack Brabham's son, David Brabham said:
"I set out twelve years ago to re-establish the iconic Brabham name, determined to see it return to global competition. My father had an incredible determination to succeed and, like him, I've worked tirelessly through this time, drawing on my experience as a racing driver, leader and mentor, never once losing sight of that goal. It's been challenging at times, but what we have achieved is simply staggering. Today's unveiling makes me feel incredibly proud as the Brabham legacy enters a new era."
David Brabham is a successful racing driver in his own right, winning Le Mans with the Peugeot 908 in 2009. He's stated a goal for Brabham to return to competitive racing, unsurprisingly with the 24 Hours of Le Mans a target. This could see the BT62 lining up against cars like McLaren's Senna, but also the Mercedes Project ONE, Aston Martin Valkyrie and even the similar Fittipaldi EF7 in a new GT1 category.
In the meantime, if you want to pick up one of the 70 BT62s, it'll set you back a cool £1m.