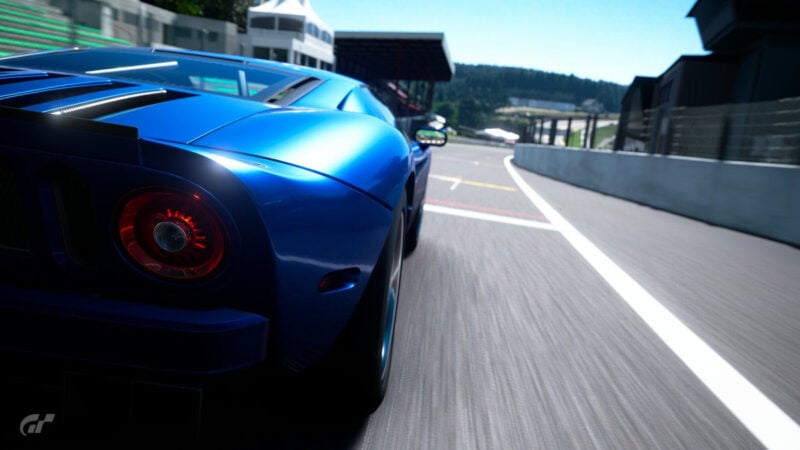 It's the inevitable fate of any game that, once it is succeeded, it will eventually wither away as support is withdrawn. While this process usually takes months at a minimum, GT Sport seems as if it could be sidelined in record time.
Players logging into Gran Turismo Sport this week will find that, for the second week in a row, there's no update to the game's Daily Races. Up until March 14, these changed every Monday like clockwork, but the same set of three races has now been available for two weeks solid.
This is the latest, and most significant, indication that GT Sport is now firmly in the archives as far as Polyphony Digital is concerned — although it has yet to be officially announced by either the studio or Sony.
Of course work had slowed dramatically on Sport over the course of 2020 and 2021 as PD pivoted to GT7. The last update arrived exactly six months ago, on September 28 2021, and that was one of only six across the whole of the calendar year.
Toyota's GR86 sports coupe was the last item added in an update, in July 2021, as one of only seven new vehicles added across the two years, and the last new circuit was Laguna Seca in December 2019.
We've previously seen that GT Sport was retired as the official "World Series" title, with a special "The Road to GT7" championship, and GT7 has already started hosting the event with the current "Test Season".
Although the title was always destined to become obsolete once GT7 hit its stride, it would come as a surprise if it's happened so soon.
GT Sport itself replaced GT6, and PD shut down that game's servers in March 2018, five months after Sport's launch. The same thing happened to GT5, with its final update — to allow it to function without server access — coming in May 2014, five months after GT6 landed.
By comparison it's not even a month since Gran Turismo 7 launched, but already its predecessor seems to be on the shelf, pending any official announcement.
As Sport is a title that largely requires an internet connection to function, it remains to be seen if Polyphony Digital has any plans to release a final update to allow offline access to the game once the servers are shut down. If not it will become the first title in the history of the series to become mostly unplayable for GT nostalgics and future game historians.