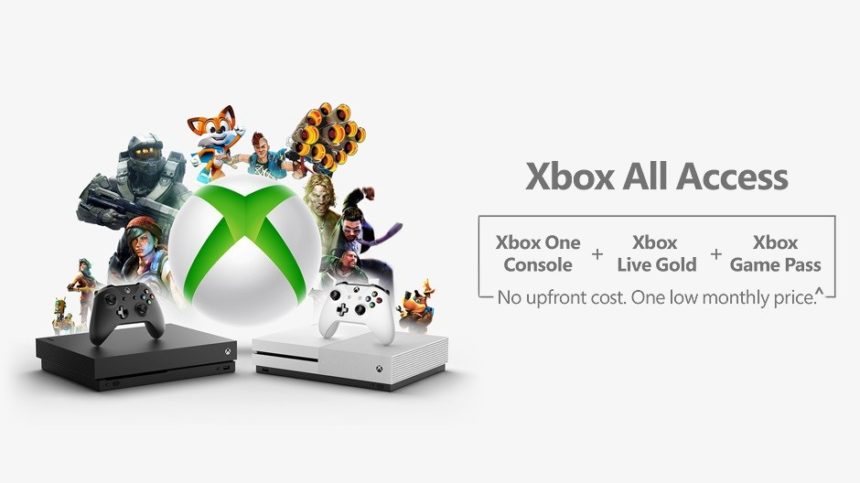 Microsoft is taking a page from the mobile phone industry. For a set monthly price, gamers will be able to pick up a new Xbox console, plus the Xbox Live and Game Pass services. And at the end of the 24-month period, they own the console.
The limited-time offer is only available in the USA, while supplies last. The aim is to get players into the ecosystem at a reasonable price, and the maths certainly bear that out.
There are two tiers: the Xbox One S ($22/month) and the One X ($35/month). At those rates, the systems will cost their subscribers $528 and $840, respectively, at the end of the term.
Meanwhile, if you were to buy either system at retail price right now, plus two year's worth of both Game Pass ($10/month) and XBL Gold ($60/year), it would cost $660 for the S and $860 for the more powerful X. It's pretty much a wash for top of the range, then, but that's a substantial savings on the S.
This continues Microsoft's Game Pass push. The subscription service is, essentially, a gaming Netflix. Players pay a monthly fee and gain access to 100+ titles, which they can download and play off their systems at any time, so long as the subscription is still active. Microsoft sweetened the deal earlier this year when it announced all first-party games would be available on Game Pass from their launch days. That includes titles like the upcoming Forza Horizon 4.
Naturally, there are some catches. In addition to the afore-mentioned US-only availability, Xbox All Access is also exclusive to brick-and-mortar Microsoft Stores. Microsoft won't be handling the accounts, though: that'd be Dell Financial Services. Interested parties will need to apply for a Dell Preferred Account, which requires a credit check.
It's certainly an interesting approach. With people in general moving towards more and more subscription services — even with entire Volvos — not to mention the rise of digital games, it seems like a natural progression. And in the case of Microsoft, we wouldn't be surprised if the two year period coincides with a certain new console…
What are your thoughts on the program? Let us know in the comments.
More Posts On...