The New York Autoshow got underway earlier today, and as details start to trickle out, some news ranks as more unexpected than others. Coming in right around the level of "saw that coming": the Audi R8 Spyder looks just like the coupe; the new Impreza looks boring; Gran Turismo features the latest GT-R. Wait a minute…
All jokes aside, this truly did come out of nowhere. While we've yet to hear word from Polyphony on the latest Gran Turismo Sport happenings, eagle-eyed GTP members did pick up on the familiar GT look in snippets of the latest GT-R's reveal video. Featuring the same Blaze Metallic four-coat paint as the car on the stage in front of it, the digital recreation in the video (starting at roughly 7:17) has a familiar pilot: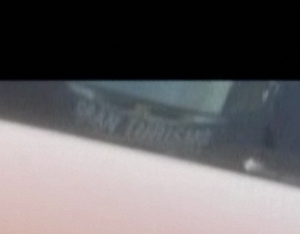 It's hard to tell by that video still just who is piloting the new 565-horsepower Nissan. We don't need a CSI-level enhance feature though, as Carffeine already took care of that. As you can see, despite the graininess, the helmet has the familiar Gran Turismo text across the bottom. The track largely seems to be the Nürburgring Nordschleife, though it's hard to tell given the quick, close cuts, and apparent bump in track-side detail.
Could this be running within the GT Sport engine? Or is it simply a modified version of GT6, much like what we've seen in older trailers from Polyphony for individual cars? Whichever it is, it may not be a confirmation of the car's inclusion in this year's Gran Turismo Sport, but it does show that the close relationship between Polyphony and Nissan continues.
This isn't the last bit of news regarding the 2017 model year GT-R and video games. Stay tuned for more, tomorrow.
More Posts On...
The original comments for this post are no longer available.